When we started using Reactive, we saw sales increase significantly.
–Taylor Purcell, M.M Lafleur, Senior Retail Manager

Reactive enabled me to sell 70% of my inventory in under 48 hours, with a conversion rate of 3.58%.
–David Weiss, Zippy Balisong, Founder

Super easy installation, user friendly and helps demonstrate our products to visitors. Highly recommend!
–Lance Marks, Co-founder, O.school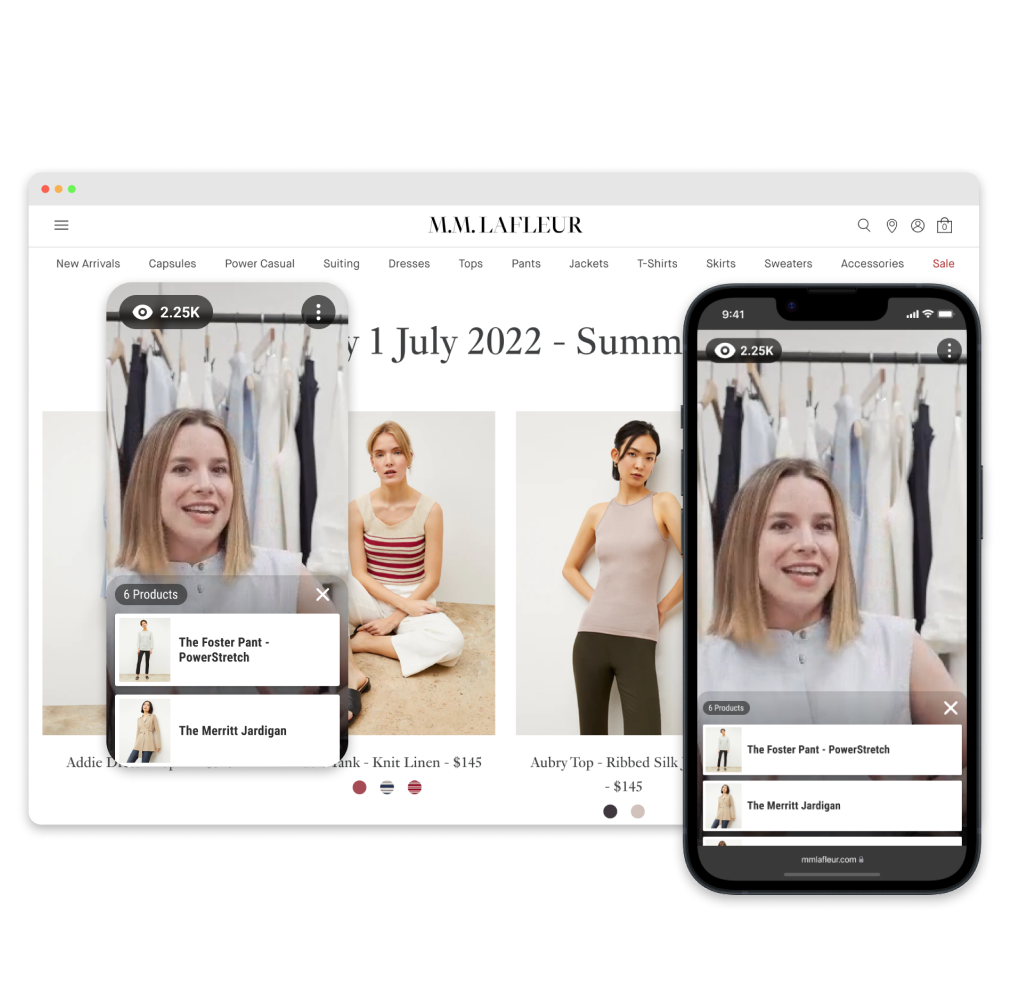 Amplify your sales

with influencer marketing campaigns on your store

Influencer marketing is an effective marketing strategy, but it's designed to increase brand awareness. Reactive allows influencers to help where it matters most; driving sales conversion on your website, not growing their social media accounts.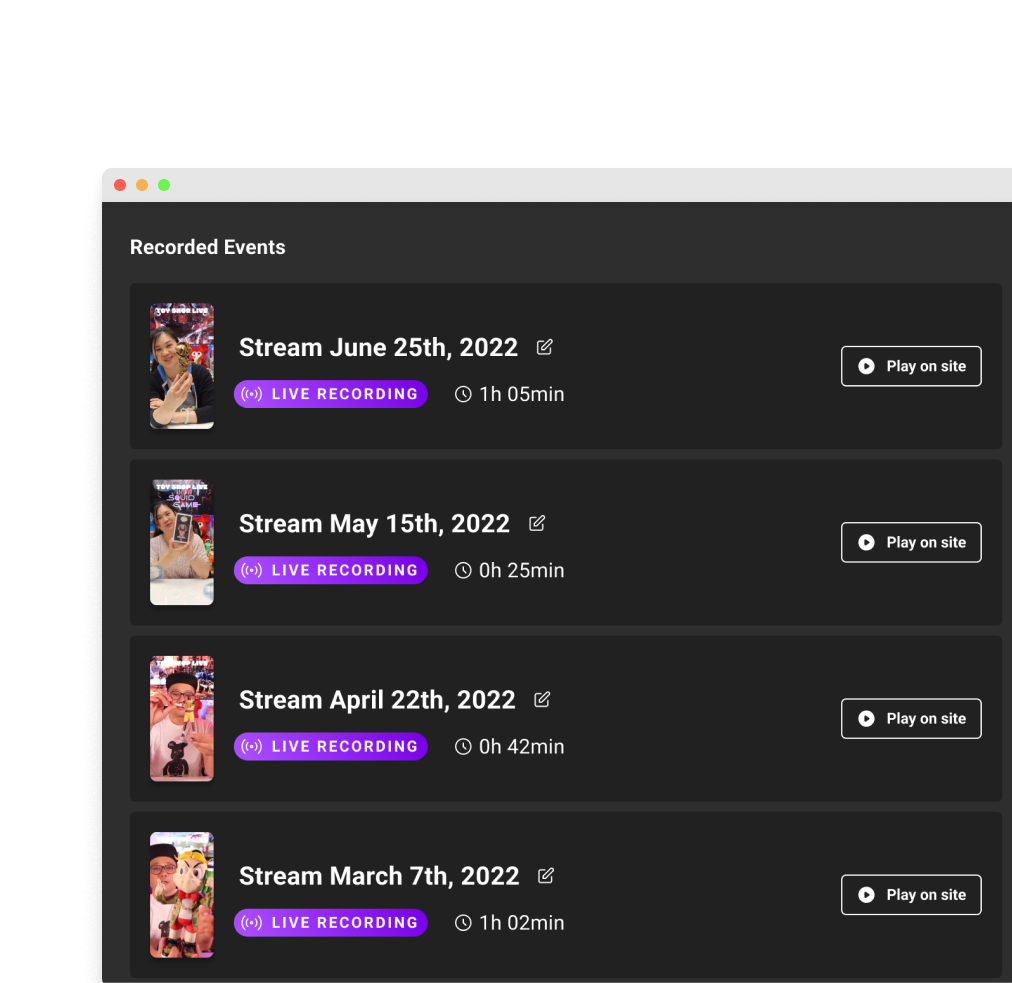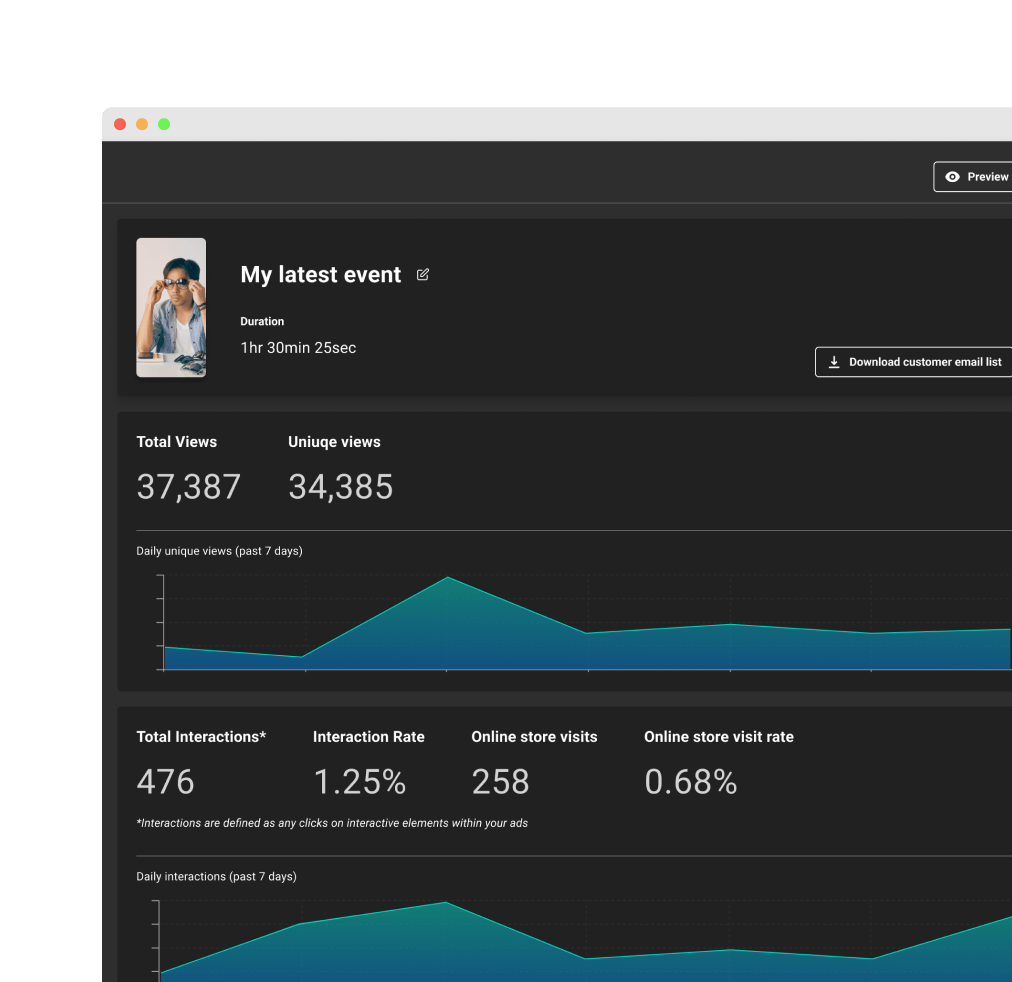 Track sales and promotions
in real time
Whether search, social media, affiliate or influencer marketing, attribution has always been more difficult than it should be. With Reactive's robust analytics you can directly attribute sales to live events, collect customer feedback, and capture emails for your marketing efforts.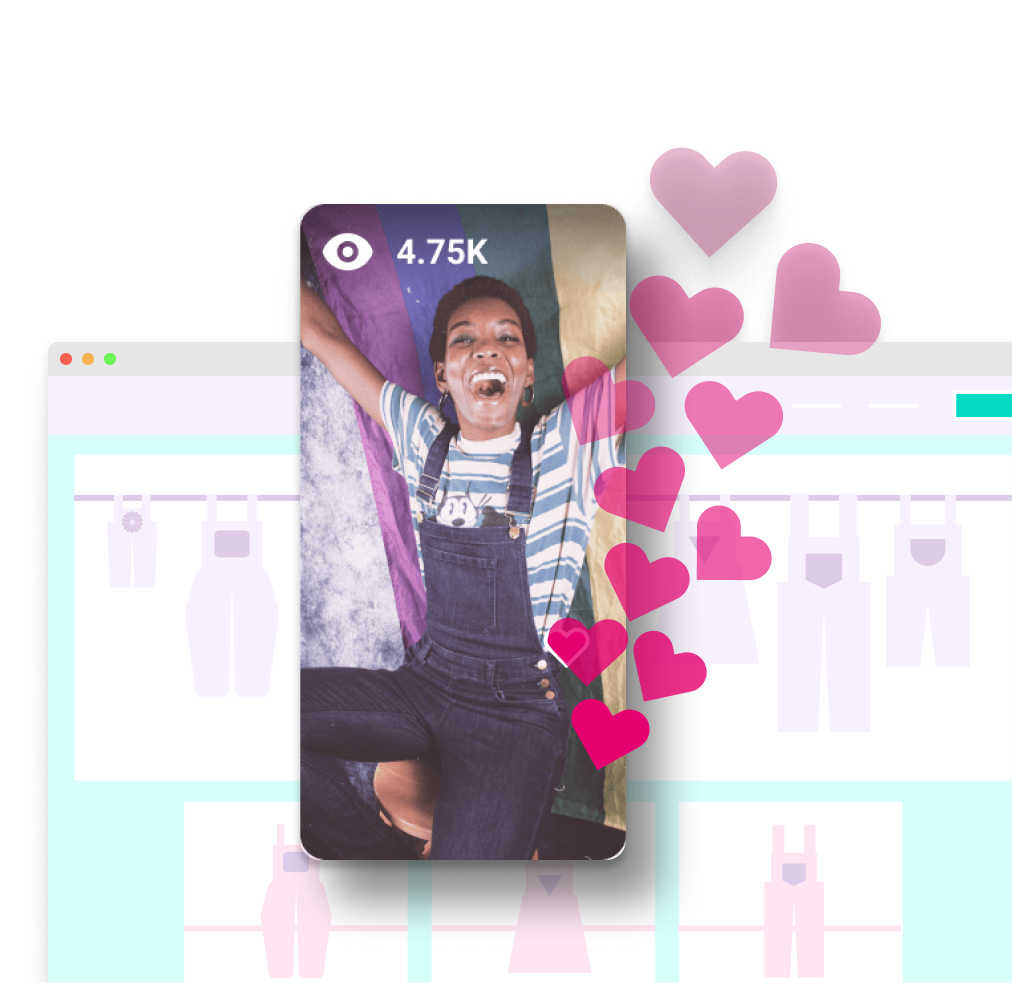 Tell your story
your way
On social media platforms, your brand must adhere to their rules and restrictions because they are built to maximize app usage, not revenue generation for their users. Reactive encourages you to tell your story and reach your business goals in your own way, regardless of industry, company size, or budget.
How it works
1
Promote your event
Use your email list, social media accounts and even a small paid campaign to promote your live selling event. If working with an influencer, have them promote your live selling event to their followers.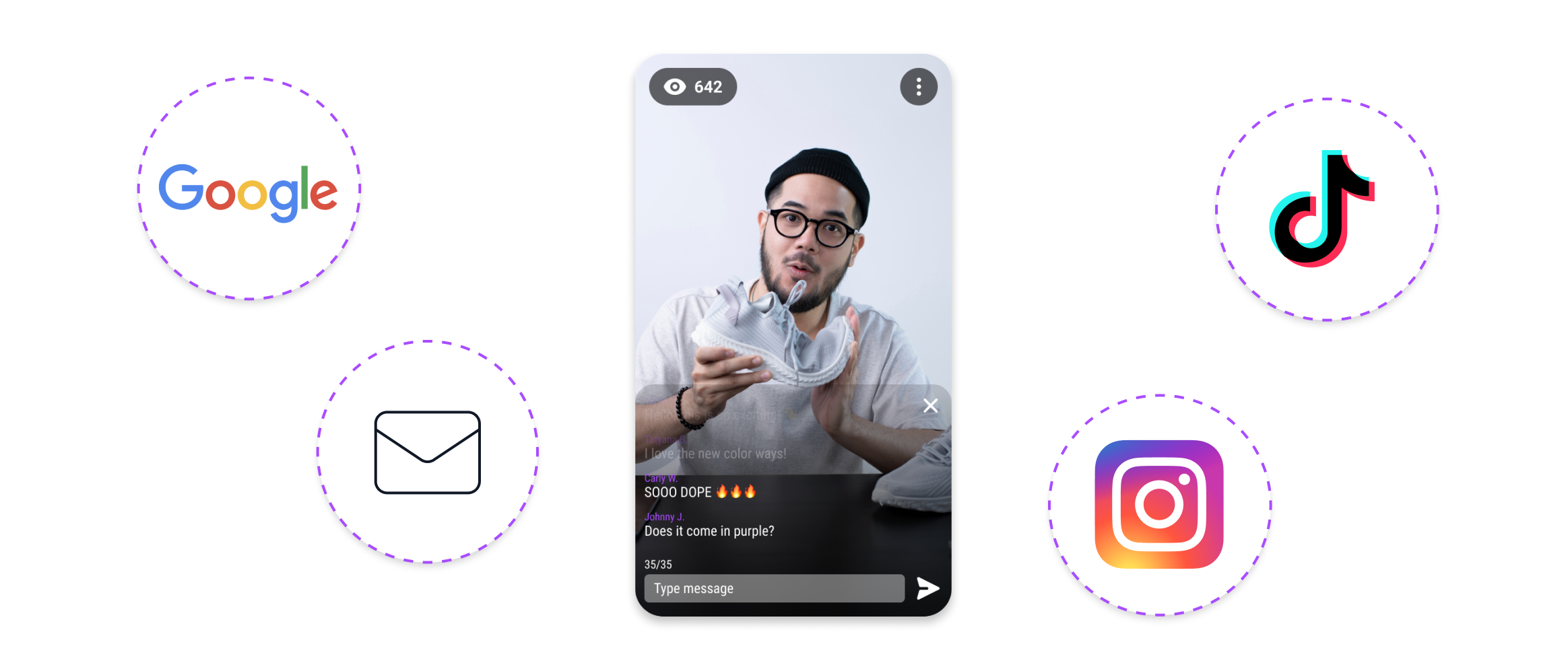 2
Go live on your website
Whether in-house or in partnership with an influencer, use the Reactive producer app to launch a live streamed shopping event for website visitors designed to entertain and drive sales.
3
Replay the event
Every live event is repeatable and fully interactive so you can replay the event on your entire website or specific product pages to drive more sales.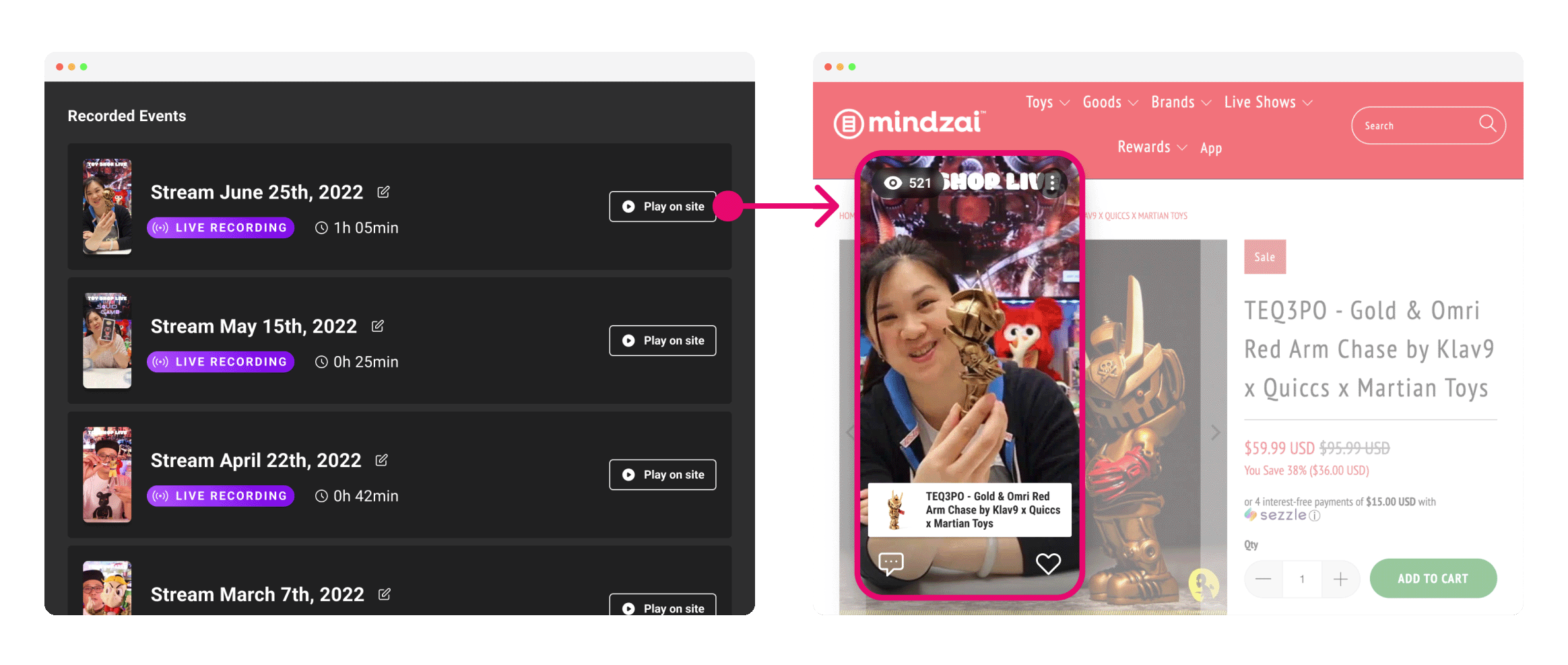 4
Collect actionable data
Every live event offers the opportunity to collect customer emails, product feedback, and attribution data to improve performance for your marketing, sales and product teams.