Referral Partner
Introduce Reactive.

Get compensated.
Do you believe in Reactive and how we help ecommerce brands convert more sales on their websites? Refer Reactive to your professional network and audience. We will pay you for that trust and effort, and they get to be at the forefront of ecommerce and live shopping.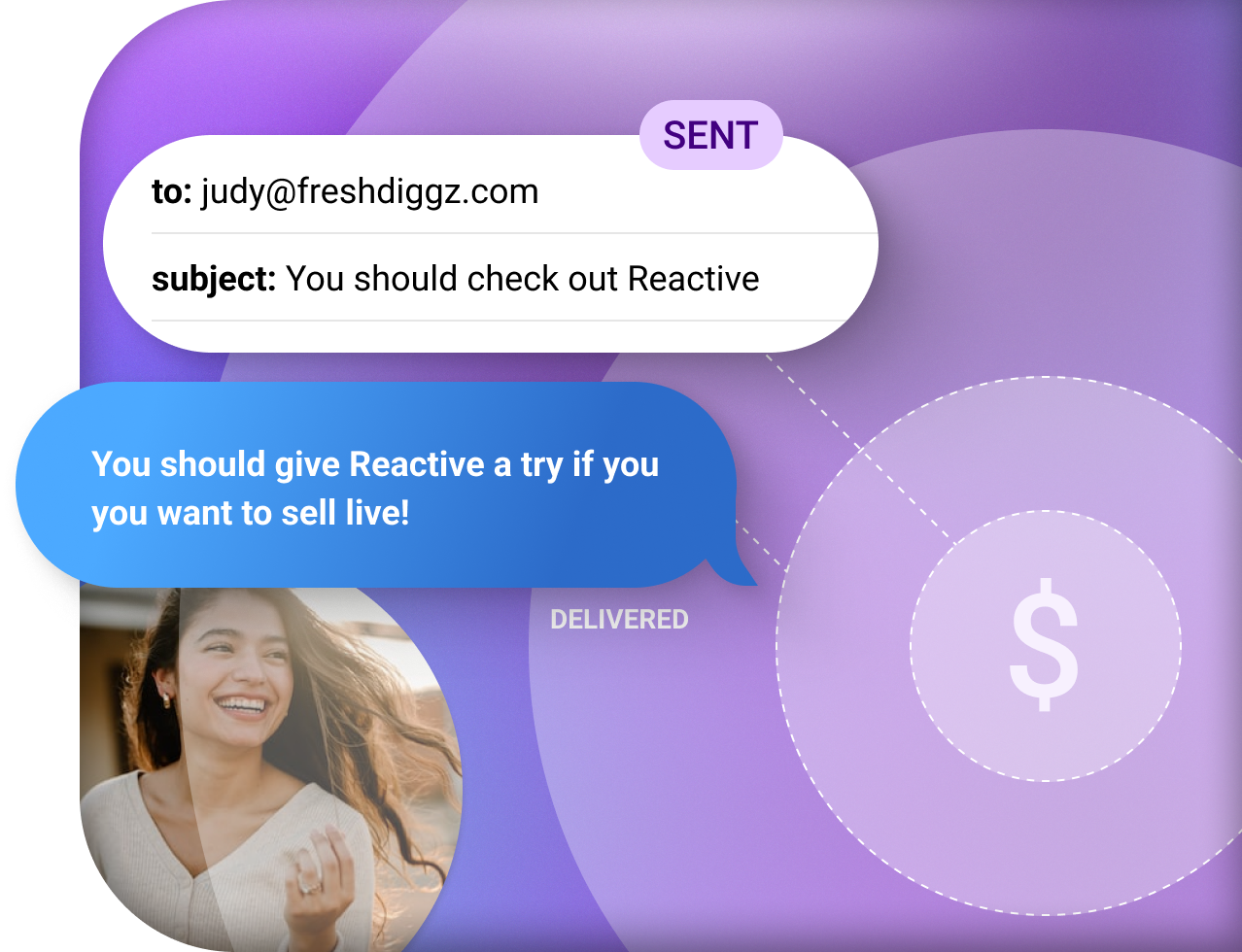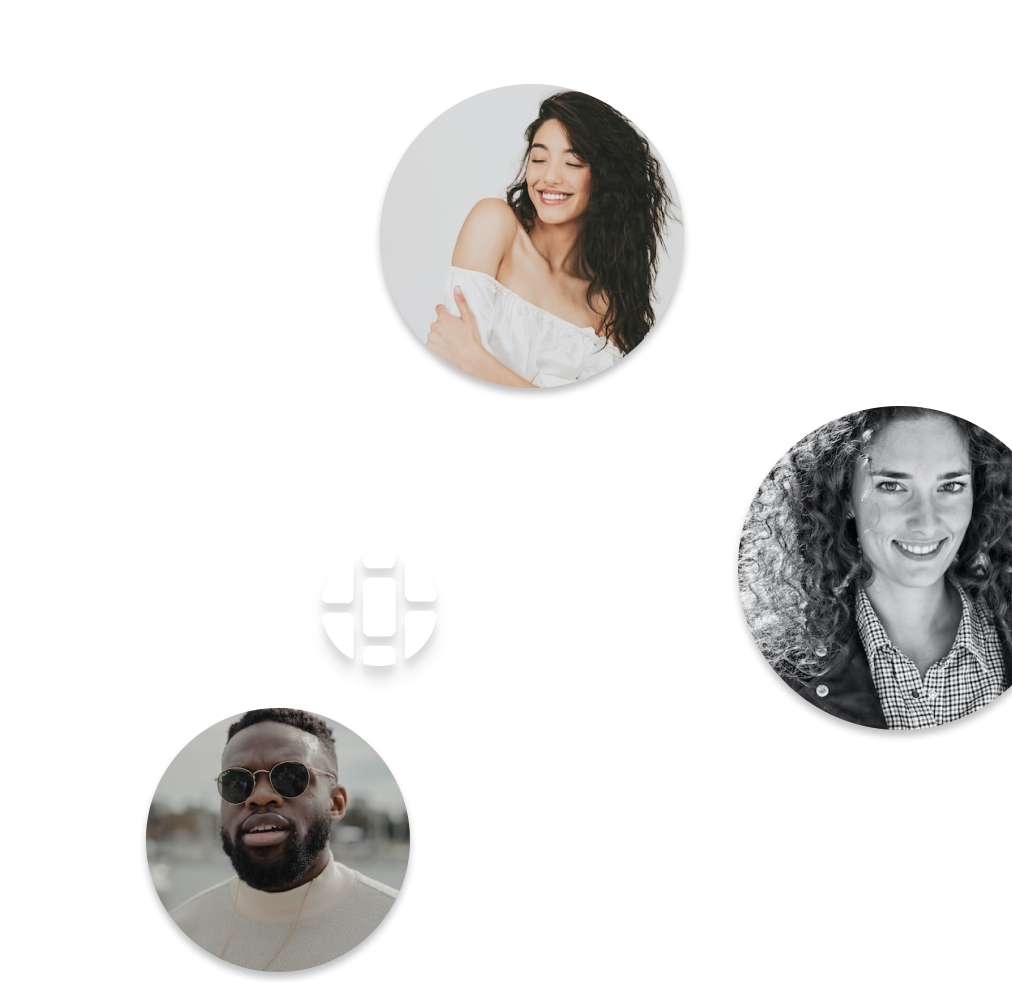 Do we make a good pair?
We want to partner with anyone who helps ecommerce brands grow. If you meet one of the criteria below, you could be eligible for our Referral Partner Program.
You believe in Reactive
You work in ecommerce
Your network would benefit from Reactive
How It Works
Sign up for free
and get your unique referral code. There's no cost or ongoing requirements for you to enroll.
Earn $10
for each brand that reaches out to Reactive with your code.
Earn another $50
for each referred brand that attends a demo with our sales team
Earn another 10% commission
of the monthly subscription and usage fees for each annual contract signed by a brand you referred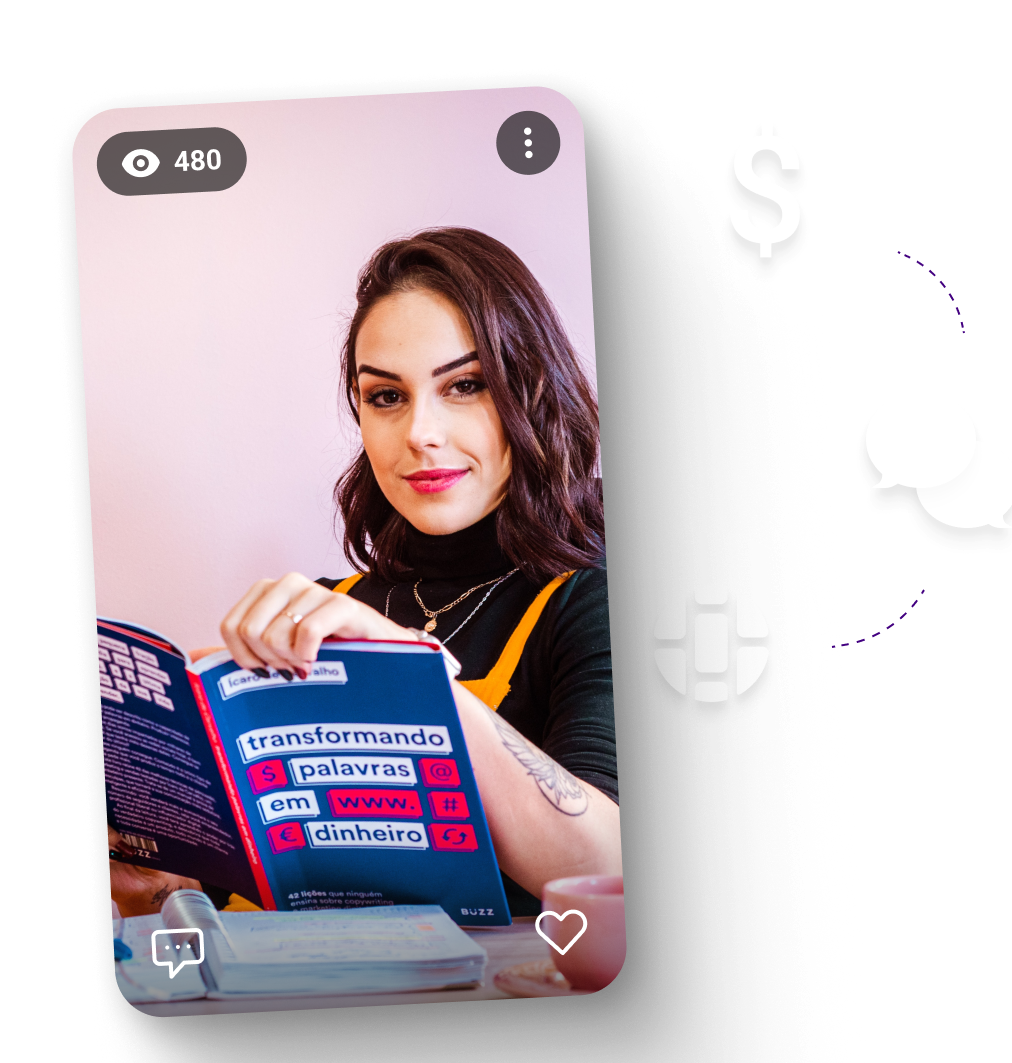 Partnership Benefits
Recurring monthly commission
Comarketing Opportunities
Sales and marketing materials
Access to Reactive's private Discord channel
The right to use the Reactive logo
It takes a group effort
Work with our fast-growing company and scale with us