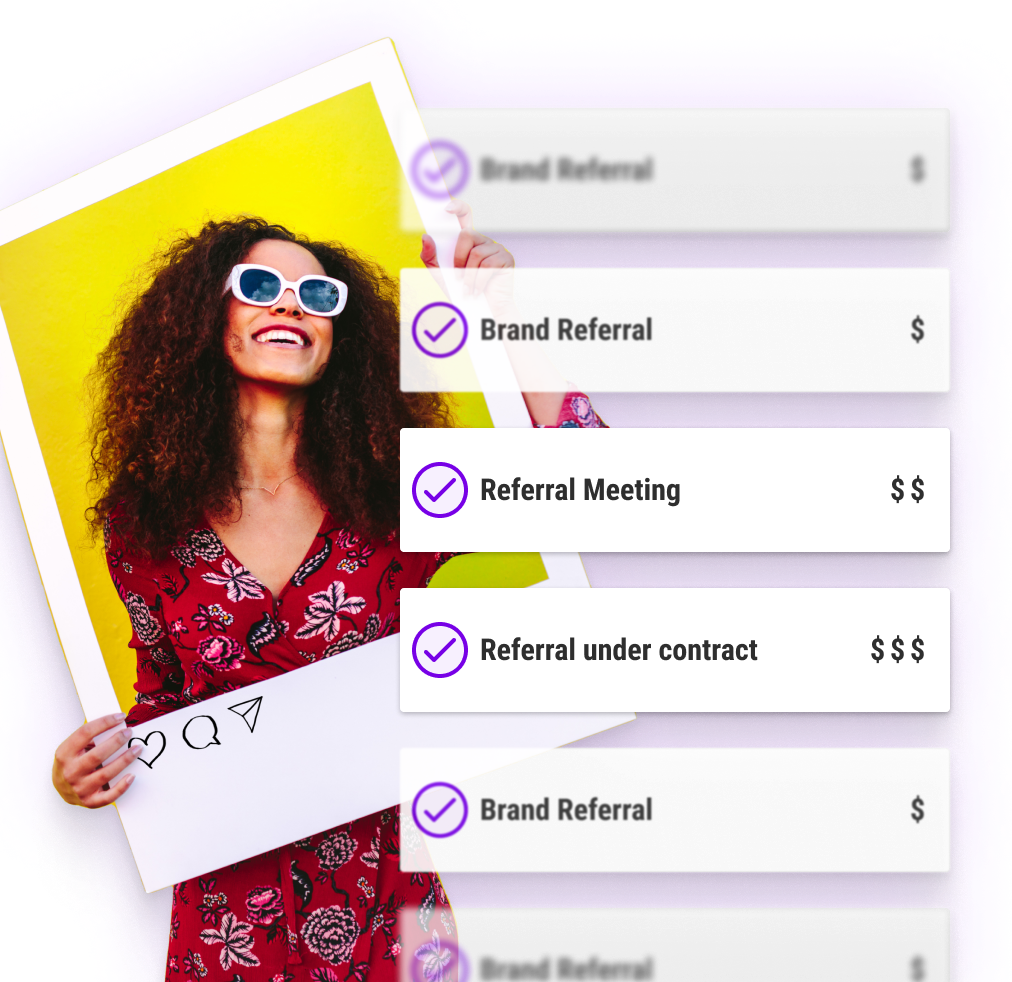 Activate your brand relationships

and earn more through referrals

Being a content creator is a full-time job where monetization is difficult and tiring. Our influencer partner program creates an opportunity for new revenue streams that are effortless to establish.

Utilize those brand relationships you have cultivated and create a new way to work with your clients.

Don't just earn money on your content. Earn from the network you have built.
How It Works
Sign up for free
and get your unique referral code. There's no cost or ongoing requirements for you to enroll.
Earn $10
for each brand that reaches out to Reactive with your code.
Earn another $50
for each referred brand that attends a demo with our sales team
Earn another 10% commission
of the monthly subscription and usage fees for each annual contract signed by a brand you referred
Why Reactive?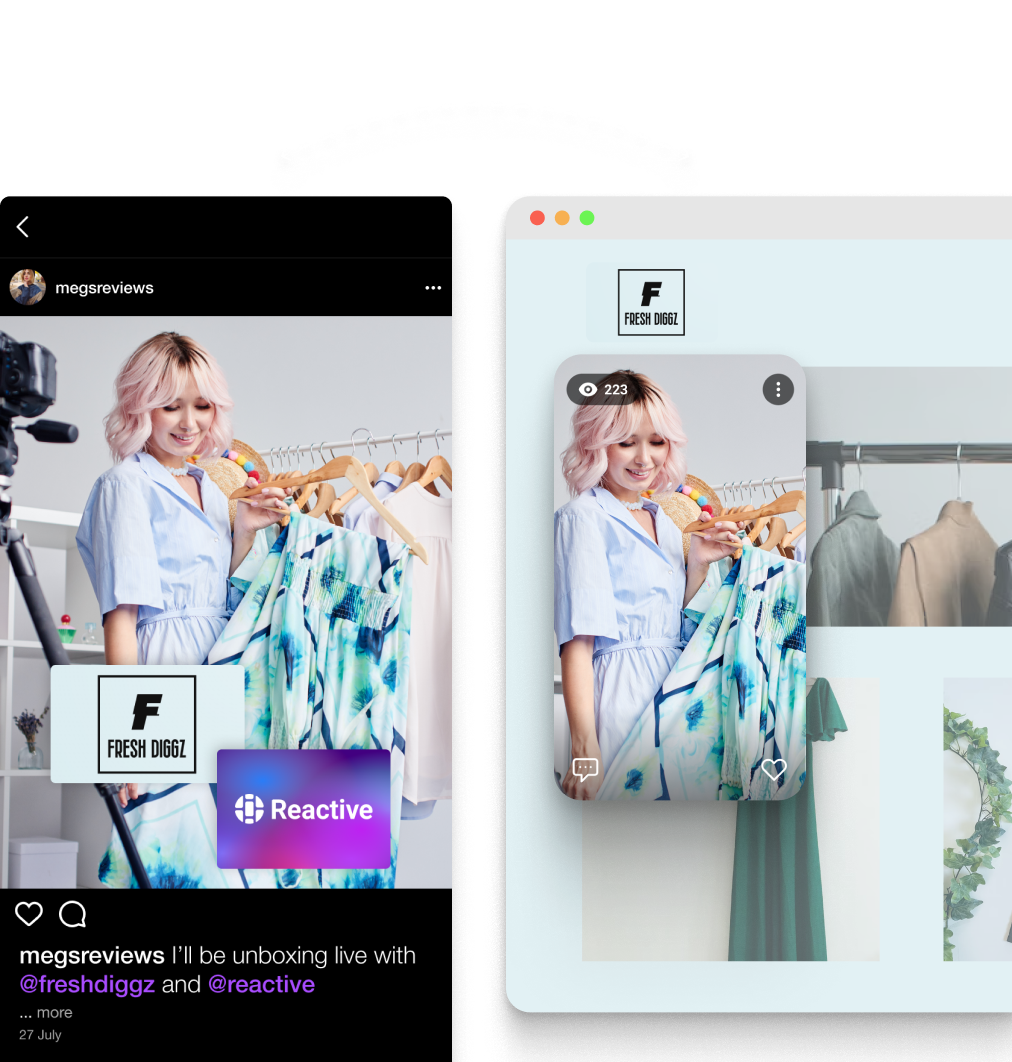 Your content and brand relationships are valuable.
Earn more from both.
You've done what most brands can't do, build a loyal audience. The power of the audience you've created should not be limited by the restrictions of social platforms. Reactive is built to help expand an influencer's impact.
By joining the Reactive Influencer Referral Program, we partner with you to help you earn more on your brand deals and a monthly commission from us for referring Reactive to your clients.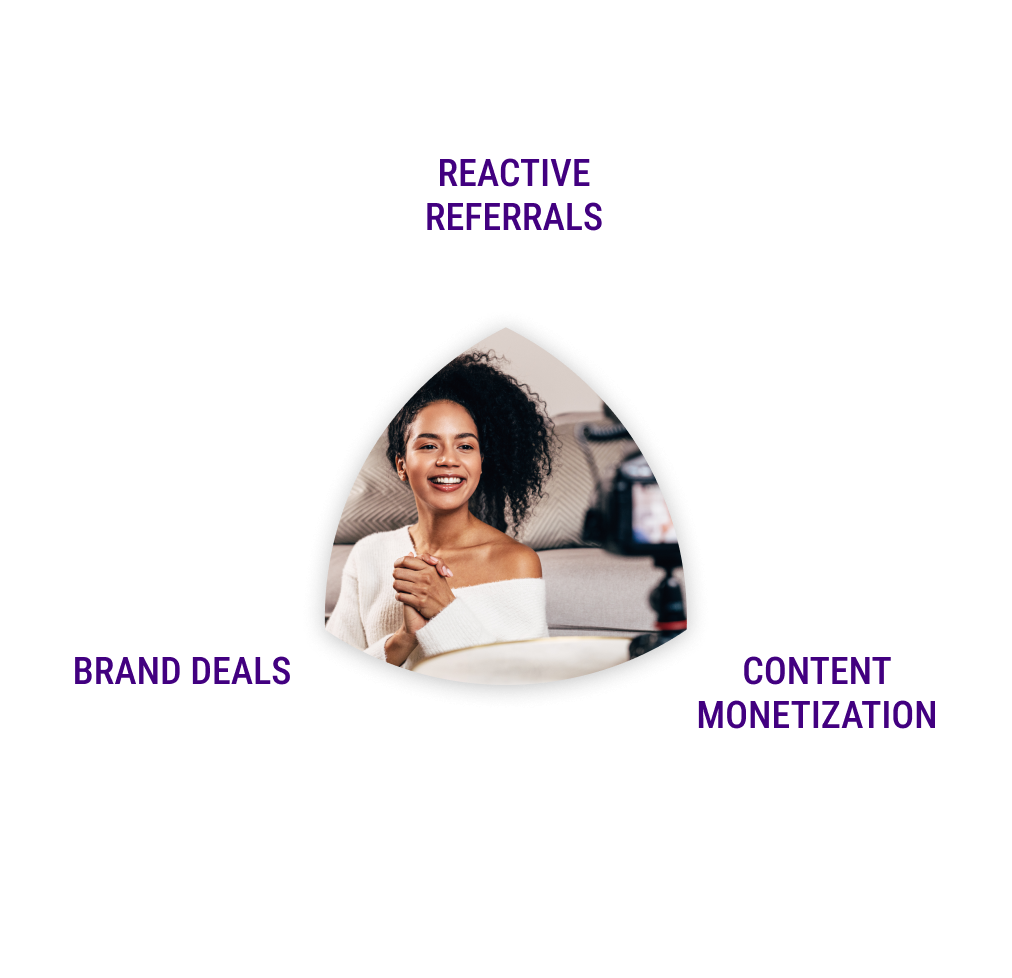 Diversify your revenue streams.
Whether just getting started or you've been at it for years, you know how hard it is to monetize your content. The Reactive Influencer Partner Program offers the easiest way to do so.
Creating content is very time consuming, and brand deals add to that demand. You don't have the time to accept every brand deal offered to you, but you should have a way to still benefit from those proposals.
By referring your associated brands to Reactive, you have a way to earn monthly income without having to create content.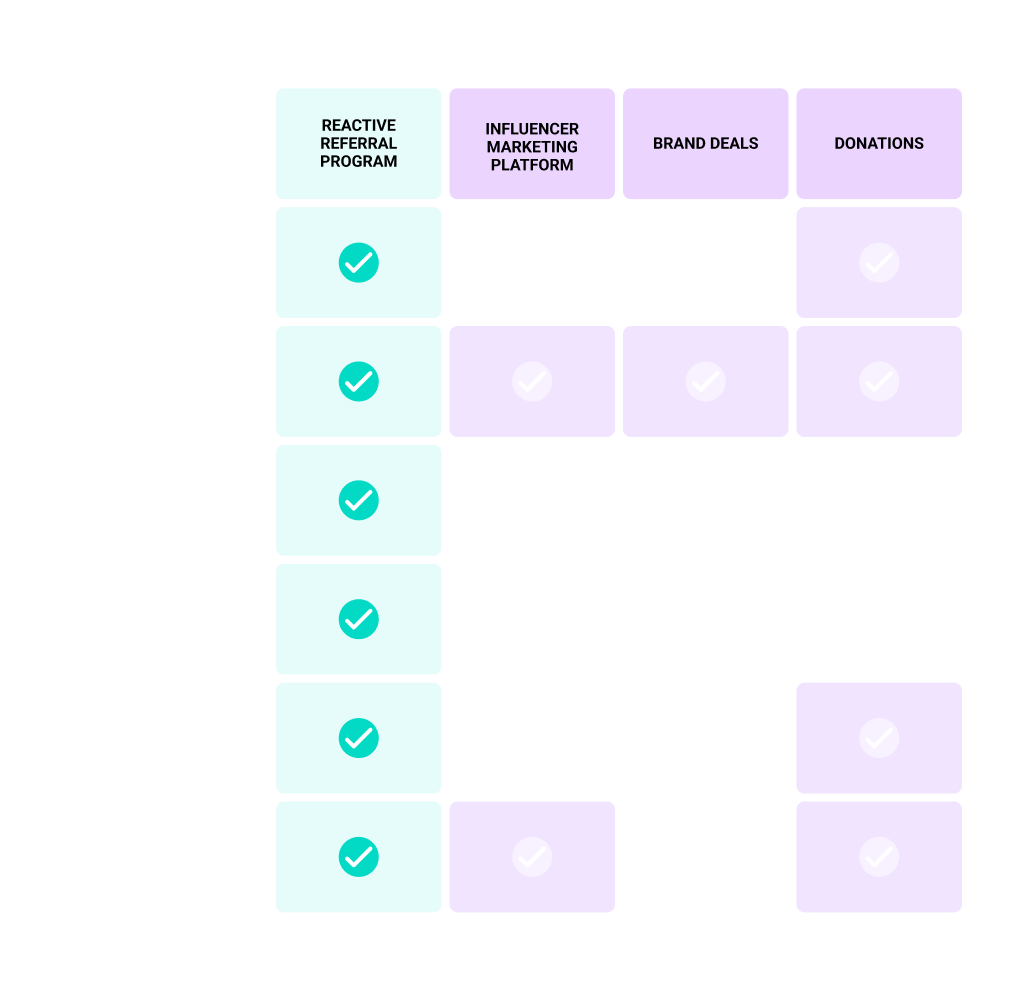 Get paid for your content's value,
not likes and followers.
Influencer marketing and content creators are very new with respect to business. Almost all current revenue options are based on old business models.
We launched the Influencer Partner Program because we're building a platform that creates a significant and valuable relationship between modern brands and this new creative workforce you're a part of.
Brands need creators like you to help build their audiences. Every successful Reactive referral you make compensates you for that value you bring.