How Reactive helped Clare Haggas add $850,000 of inventory to cart in one weekend of live shopping events
Overview
Clare Haggas is a luxury lifestyle brand creating unique and high quality British-made silk accessories. Their agency, Stockley + Turner, used Reactive to launch six live shopping events over four days.
Clare Haggas
Founded in 2016 by British artist and designer Clare Haggas, each luxury accessory starts its life as a piece of original artwork. Haggas is an internationally renowned artist whose most recognized for creating pieces based on rural heritage, with an appreciation for British wildlife. Each accessory begins as artwork. She loves using watercolor pencils and acrylic paint to compose her paintings.
These original paintings are then digitally scanned, with adjustments made to variations in color, contrast, and brightness, before building up the scarf design using flowers or wildlife from her other paintings. Focused on being British made, each luxury silk scarf is hand-finished by a team of artisans in Worcestershire, England.
The Results
Over the course of 6 live shopping events with Reactive, Clare Haggas had impressive results
Sales and Conversion
42.5%
$31.8K
$850K
100%
8.4K
222%
6.8K
1.9K
188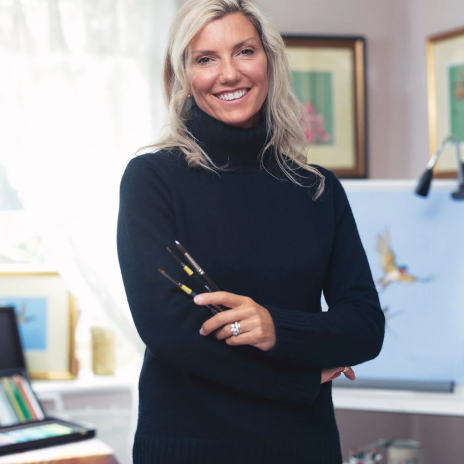 "we're impressed with the app. It's done exactly what we expected it to do. It's exceeded expectations in terms of how it's performed."
– Clare Haggas
Our Innovation
Reactive modernizes merchants' websites to meet consumers' expectations of engagement and interaction. Merchants connect with customers to sell more faster through shoppable, interactive, live and prerecorded video content on their website.
Native live shopping experience
Reactive launches live shopping events on customer websites, not on social media platforms.
Gamified sales tools
Reactive is designed to drive sales. To achieve this, they offer a suite of sales tools to incentivize viewers to make a purchase.
Repeatability
Sales don't end once a live event is over. Every event is recorded. Sales conversion is driven through live interactive replays.
Advanced analytics
We offer relevant deep data insights such as conversion rate, average order value, and total checkout value.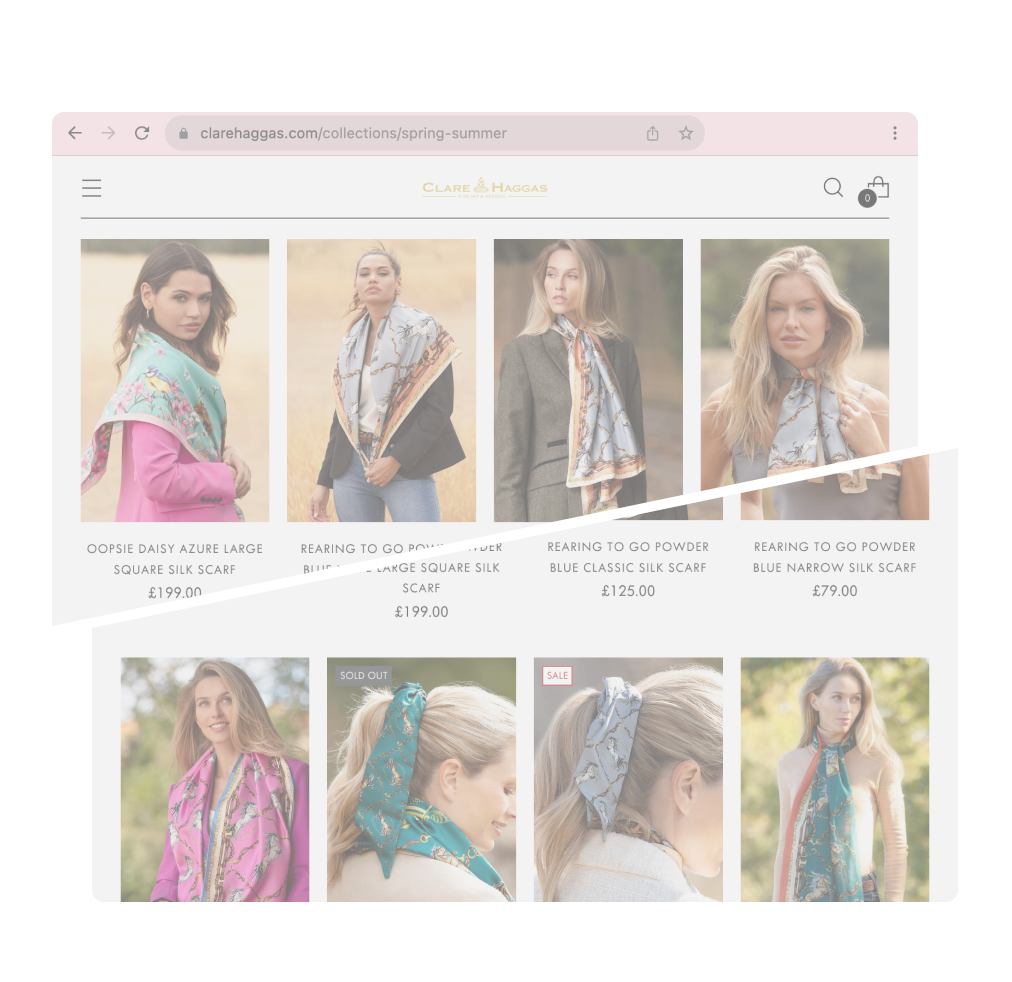 Challenges
Despite having having a high-quality product line and a stable customer base, the Clare Haggas website needed marketing support. In addition, they had never launched live shopping events before.
Limited Target Customer Audience
The ideal Clare Haggas customer is a high earning, UK-based female consumer over the age of 40. However, a typical UK ecommerce customer is under the age of 40 and not a high wage earner.
Zero Live Shopping Experience
The Clare Haggas team never utilized live shopping experiences for their company. This includes on both their website or on any social media platform.
Limited Product Supply
As a small business, Clare Haggas offers handmade, locally manufactured silk scarves. For their live shopping events, they had a capped amount of product that they had available to promote and sell.
Keys to success
Using Reactive to sell live was only part of the equation. For Clare Haggas, Stockley & Turner laid out a scheduled marketing plan that promoted the live event for a month. Using a priming approach, they were able to tease the event with mentions of limited edition products and the charity the live event was supporting.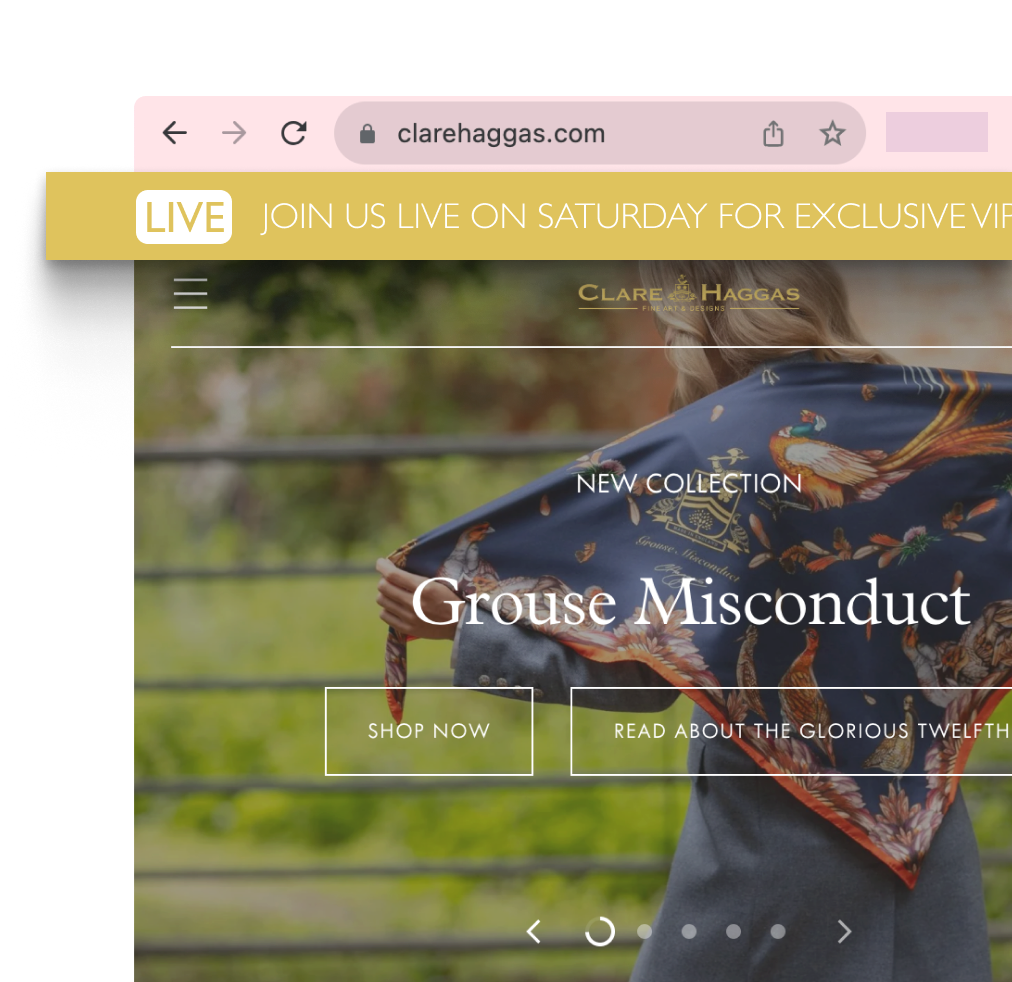 Home page banner
For more than a month, the Clare Haggas homepage had a banner along the top of their site announcing the date and time of their live shopping event.
This included a link to RSVP so they could capture customer contact information to send reminders for the event and add to their usual email marketing campaigns.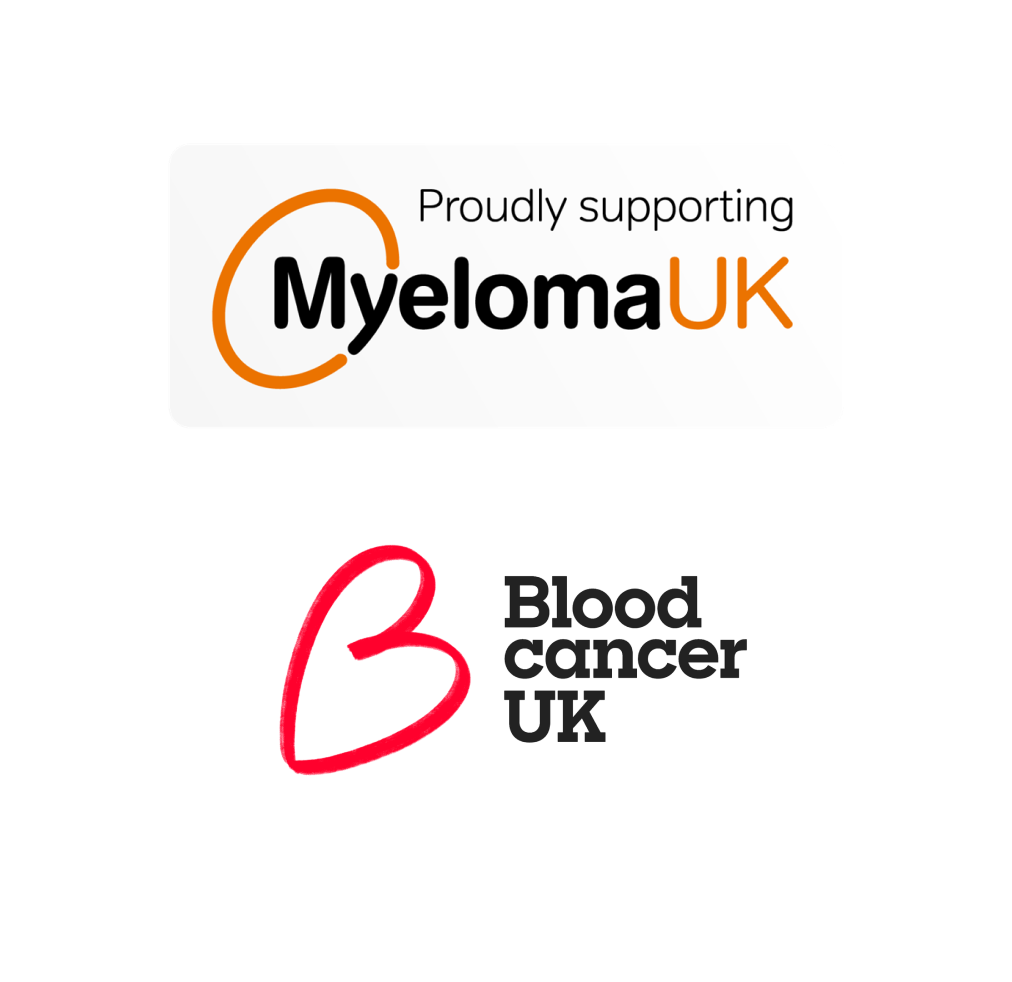 Donations to charity
One of the main motives for hosting these live shopping events was to raise money for charity. Specifically, Clare Haggas wanted to support a nonprofit conducting research for a rare blood disease that sadly took her husband's life in 2022.
In support of the campaign, Clare created a series of limited edition scarves exclusively for these live shopping events.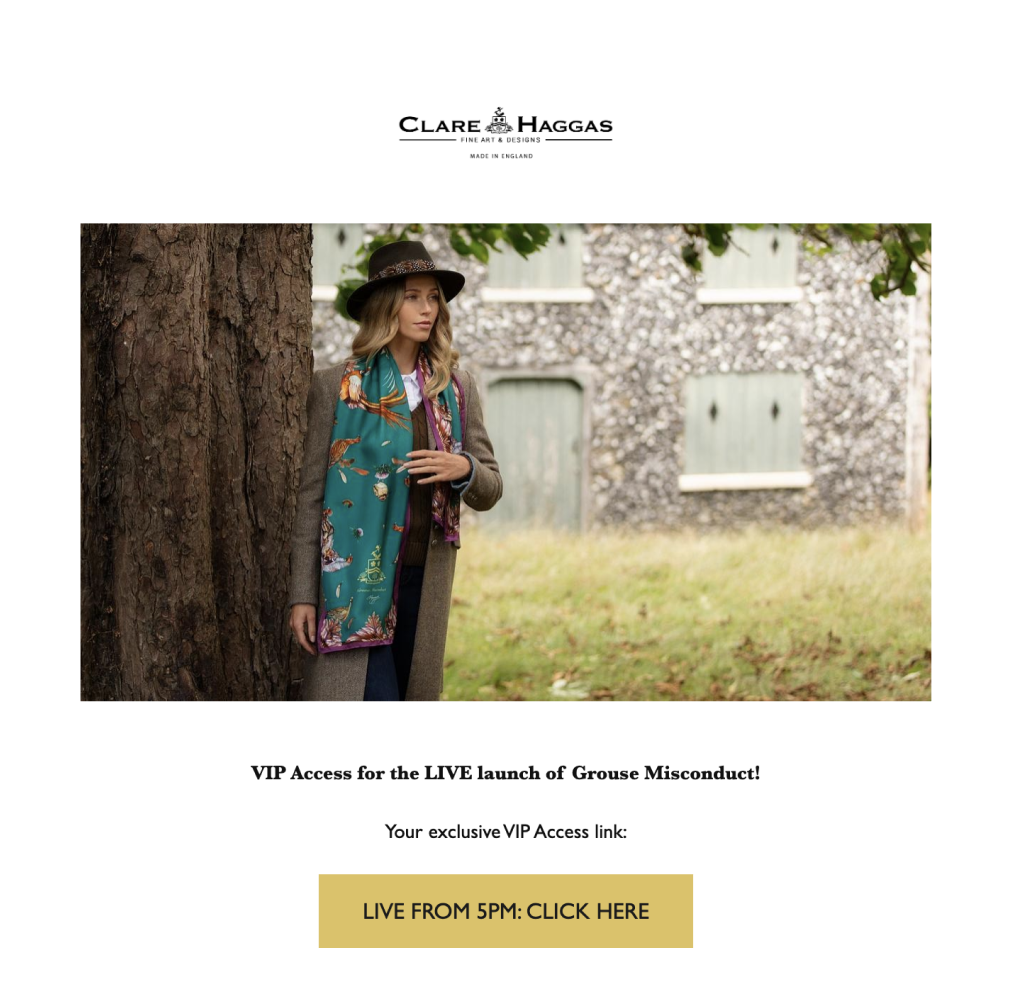 Email marketing
In addition to being a successful fashion designer, Clare Haggas is a highly regarded photographer known for her pieces capturing country life in rural England. Her successful career has brought her a plethora of fans and customers.
Stockley & Turner utilized this by activating her email contact list. Through weekly campaigns, they promoted the event and gave sneak peeks of what was going to be sold to encourage attendance and participation.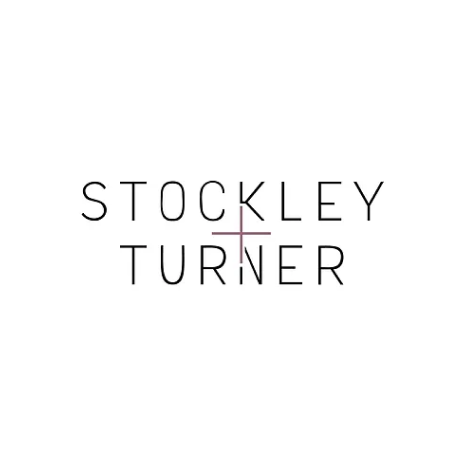 "The setup is really clear and simple, but support from the team at Reactive is there if you need it... we couldn't have asked for a better experience to ensure each of the events ran smoothly."
"We'll definitely continue to roll Reactive out with our other Ecomm clients."
– Laura Stockley, Stockley + Turner