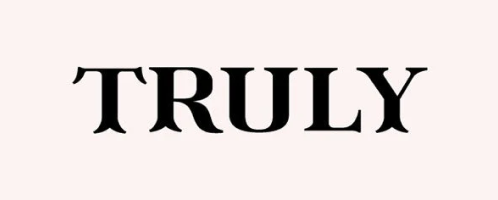 How Truly Beauty went from static site to interactive ecommerce store without doing a thing
Overview
Truly Beauty is an emerging beauty company. With a line of skincare products that improve not just your face but other neglected areas of your body, Truly prides itself on offering beauty solutions that are both vegan and cruelty-free.
Truly Beauty
Founded in 2013 by Maxx Appelman, Truly Beauty's mantra is "Not your average clean beauty." Their success has brought them over 2 million followers on TikTok and recognition in publications like Cosmopolitan, Elle and Vogue. Determined to be a brand that offers an experience that is both healthy and luxury-based, their most popular product is Unicorn Fruit Whipped Body Butter.
While Truly has a full lineup of vegan, cruelty-free products that improve your skin, they have always focused on addressing other parts of the body that are ignored, such as women's breasts and butts. This is what differentiates Truly from other skincare companies.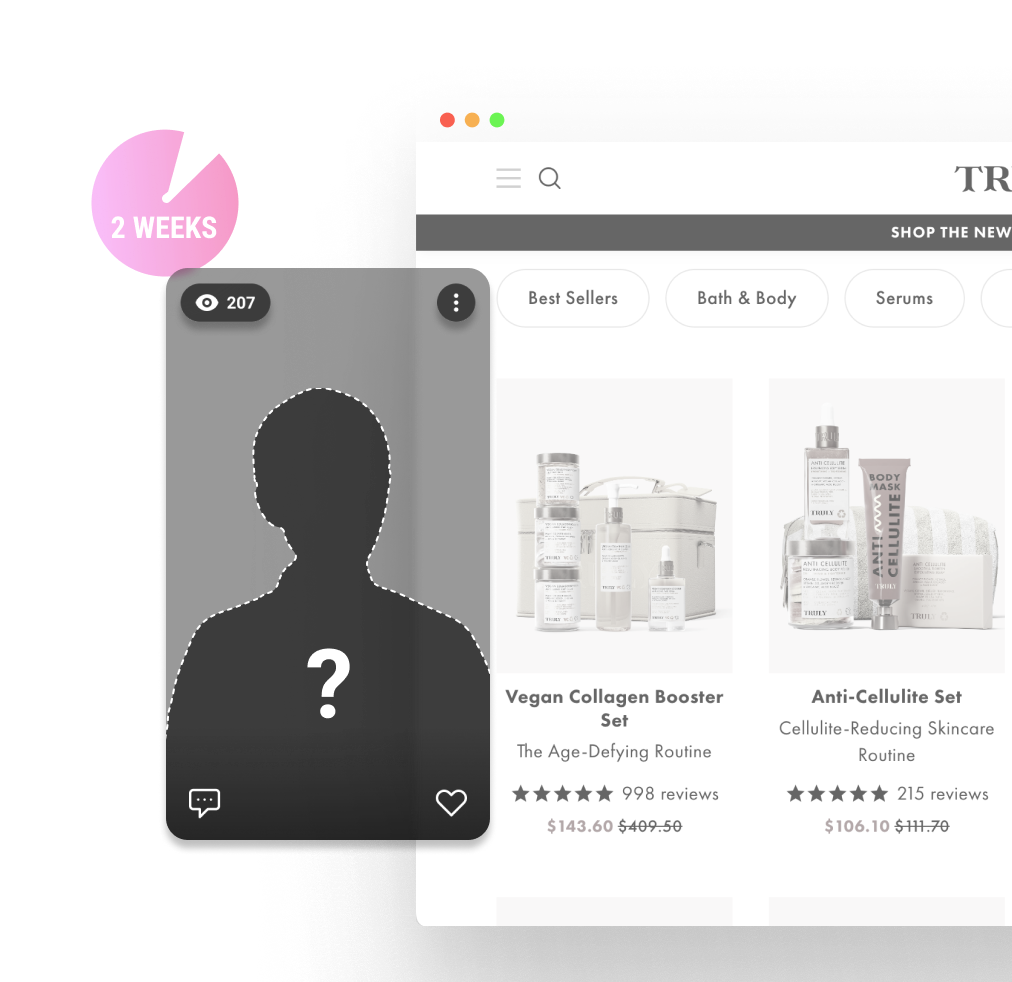 Challenges
Truly Beauty is an emerging beauty brand that heavily invests in social media to drive brand awareness and online sales but had never launched live shopping events before.
No Time and Resources
Truly Beauty is an emerging beauty brand with the social media following to prove it. Their website averages more than 400,000 site visitors per month. Because of this, adding live shopping as a new marketing channel was virtually impossible as the Truly team did not have the time or resources to launch a successful live shopping event.
Zero Live Shopping Experience
While the Truly Beauty team has vast experience in social media (their TikTok account has over 2 Million followers), they had never launched a live shopping experience on either their website or on any social media platform.
Short Timeline
The Reactive team was tasked with launching a successful live shopping event for Truly Beauty within 2 weeks. This included script development, influencer relations, production, and post-production.
The Results
From one 15-minute live shopping event, Truly Beauty had over 15,000 viewers, a 70% watch rate and an engagement rate of over 20%. Reactive produced and launched this live event in less than 2 weeks for just $3,000.
Full Website Transformation
Truly Beauty was excited to try live shopping as a new marketing channel but did not know where to start. Reactive stepped up and executed a comprehensive strategy to convert more website visitors into paying customers.
Shoppable Videos
To quickly demonstrate Reactive's value, we took their best performing ad creative and transformed them into shoppable videos they can embed on multiple product pages to increase sales conversion immediately.
Fully Managed Live Shopping Event
Utilizing the Reactive Business Plan ($3K/mo.), it coordinated every facet of their live shopping event to drive real value. We sourced the perfect influencer, chose the ideal products to showcase, wrote an engaging script, put on a highly attended live event, and replayed the entire event for 24 hours to increase sales conversion.
Post-event Video Assets
After their live shopping event, Reactive cut the live video footage into evergreen shoppable videos for nine product pages to drive conversion forever.
How Reactive Is Different
Unlike other solutions, Reactive is the only live video commerce solution that offers an end-to-end concierge experience, in addition to its industry-leading shoppable, interactive, live and prerecorded video software for your website.
For Truly, Reactive organized and managed their entire live shopping event on their behalf:
Native live shopping experience
Reactive launched a live shopping event on Truly's website in under 2 weeks.
Influencer Matchmaking
Utilizing Reactive's vetted influencer network, we sourced and collaborated with an experienced live shopping influencer to host the live event.
Advanced Content Support
Including script development, product curation, and video production, Reactive managed the entire event's content needs.
Repeatability
The live event occurred on a Friday morning. To extend sales conversion, Truly ran a Reactive interactive replay for 24 hours.
Keys to Truly's success
Reactive devised a comprehensive marketing strategy for Truly Beauty that included selecting an influencer with live shopping experience and identifying bundled products that created interesting visuals.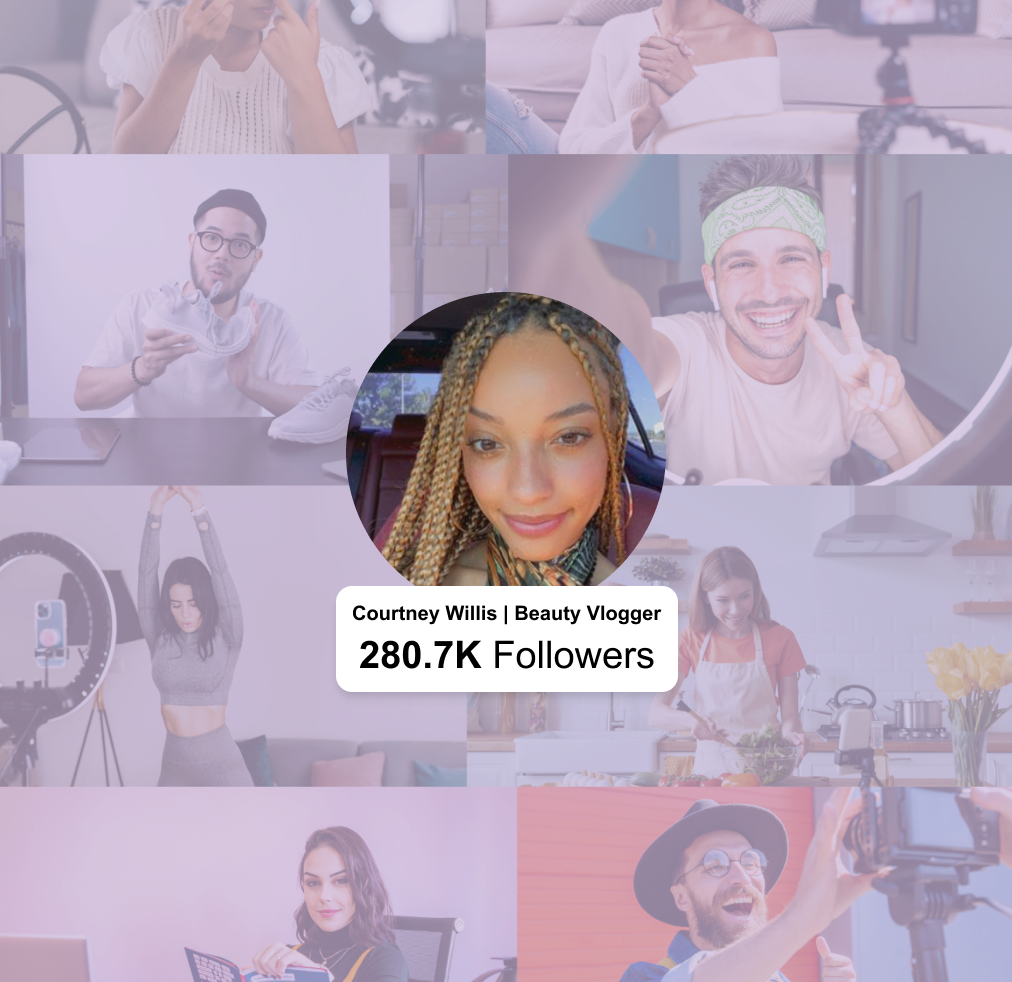 Influencer Relations
Reactive is a software company with leading technology in the new, exciting and innovative live shopping industry. While its technology makes the difficult part of live streaming no longer an issue, the content also has to be done well. That means collaborating with influencers who align with both your brand and live event goals. To further demonstrate its experience, Reactive has created a vetted network of influencers who not only have significant online followings, but they know how to sell products. Most influencers have zero live selling experience. All of Reactive's do.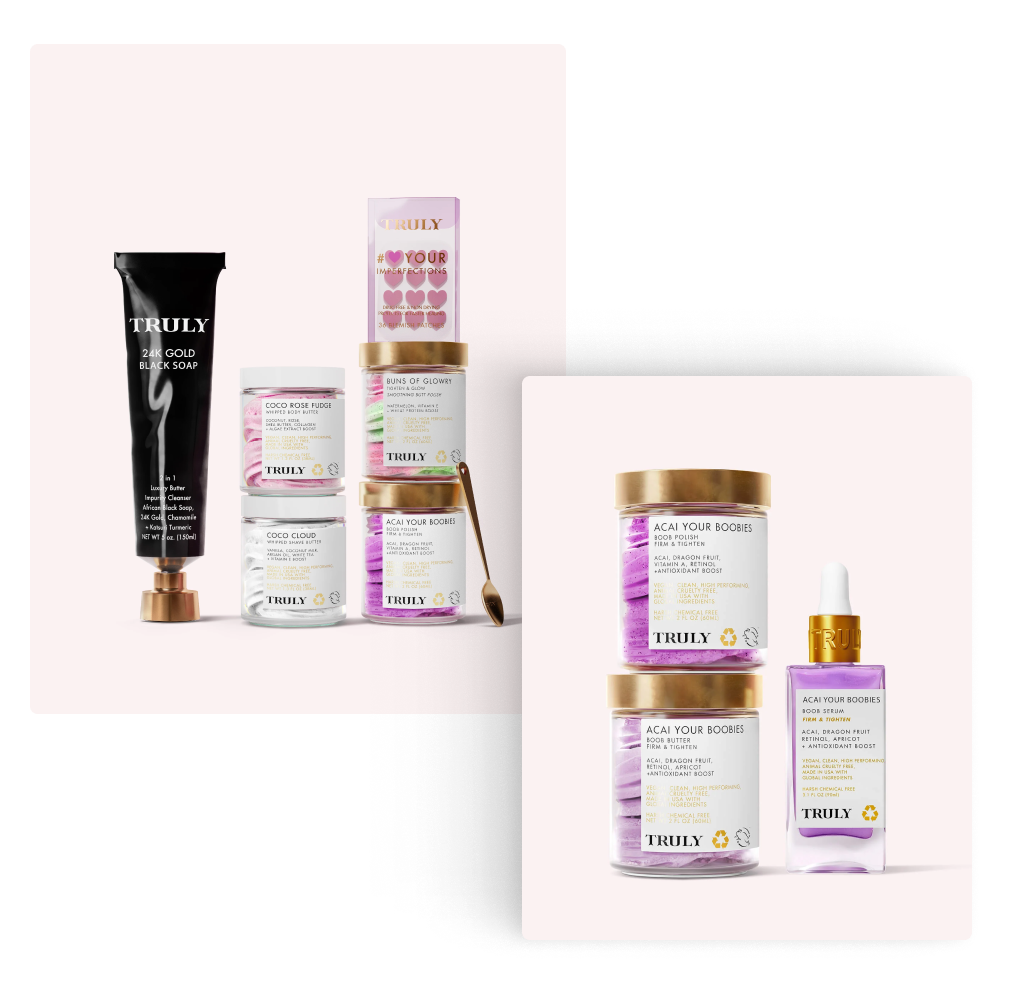 Product Curation
Truly Beauty has over 200 products currently for sale. A smart choice Truly makes is allowing customers to build their own bundles. Reactive analyzed their site traffic to determine which products would be the most valuable to market.
Reactive selected bundles that comprised their most popular products to generate a huge ROI for Truly. The selected bundles had very marketable names: "Date Night Survival Routine" & "Boobie Routine".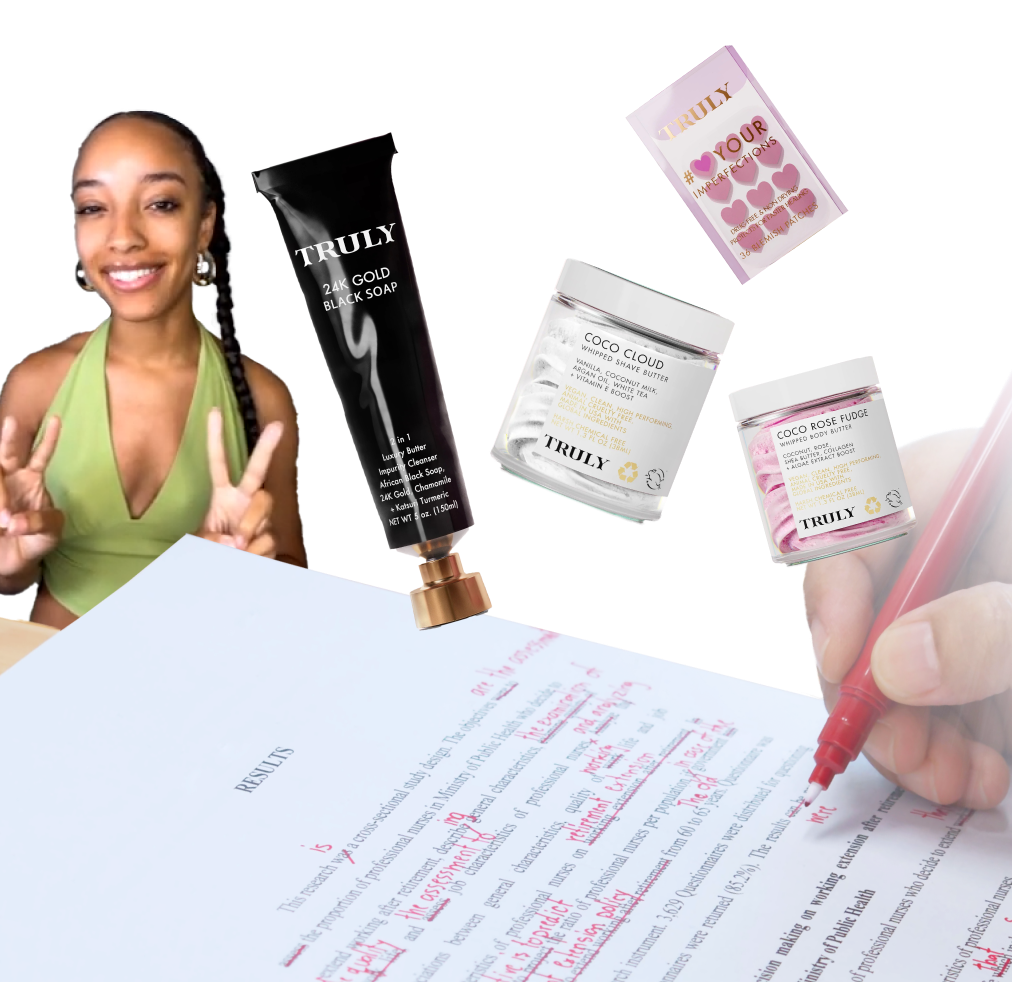 Script Creation
If you have ever watched a live streamed event on Twitch, Instagram or TikTok, one obvious component missing is a strong script. Sadly, most live streamed events tend not to follow a script.
The Reactive team has experience writing hundreds of commercial scripts, and that experience allowed it to create one for Truly Beauty that was playful, interesting, and built to create sales.
Reactive's Proprietary Tech
Live streaming technology is very difficult for an array of reasons. You've absolutely watched a live stream that was lagging or dropping. Reactive's technology not only addresses this, it was built with ecommerce brands in mind.
Built on a proprietary algorithm that allows customers to utilize live streaming services with the lowest latency and largest amount of interactive sales features, Reactive is built for companies to directly sell their products and services, natively on their websites, to visitors via a powerful live stream that offers users a unique and engaging experience.