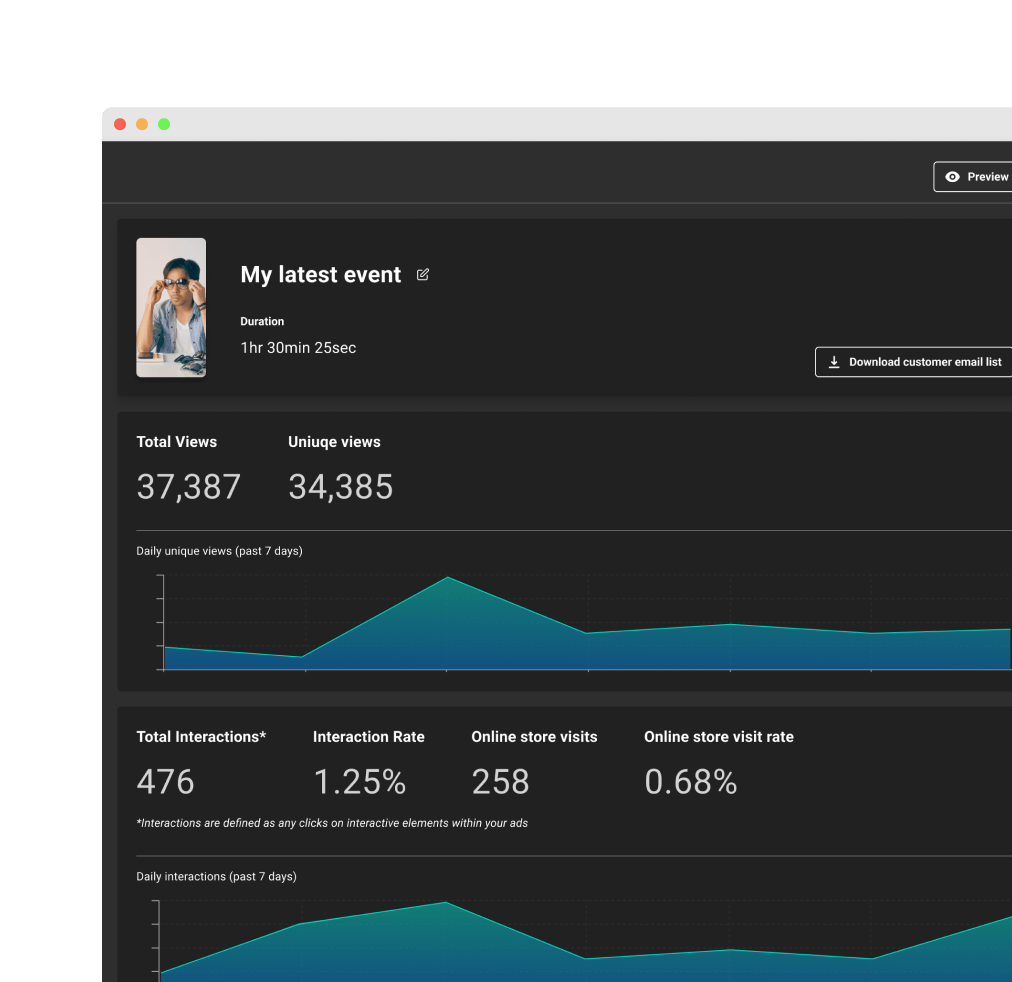 Track the success of promotions through data in realtime.
Gain actionable insights.
Reactive is designed to share all the relevant sales and engagement data necessary to truly understand what consumers think of your brand and products.
All data generated by Reactive is downloadable and transferable to your favorite tools.
Drive marketing and increase lead generation

through automatic email capture.

For ecommerce, email addresses are almost as valuable as sales. Current email capture tools like pop ups and chat bots are easy to ignore by consumers.

Reactive's embed creates a prime opportunity to receive desired contact information of every live event attendee by capturing the emails for every user that chats.

Our simple email capture tool extends campaigns for future live events and other marketing promotions.
Improve customer service

by asynchronously responding to viewer questions from events.

Turbocharge your customers' experience by leaving no questions unanswered from any live event. Respond post-event to each customer query that requires more focus and attention.

Reactive's comprehensive data collection allows you to respond to all compiled customer comments by email so you can provide the utmost customer service for each individual.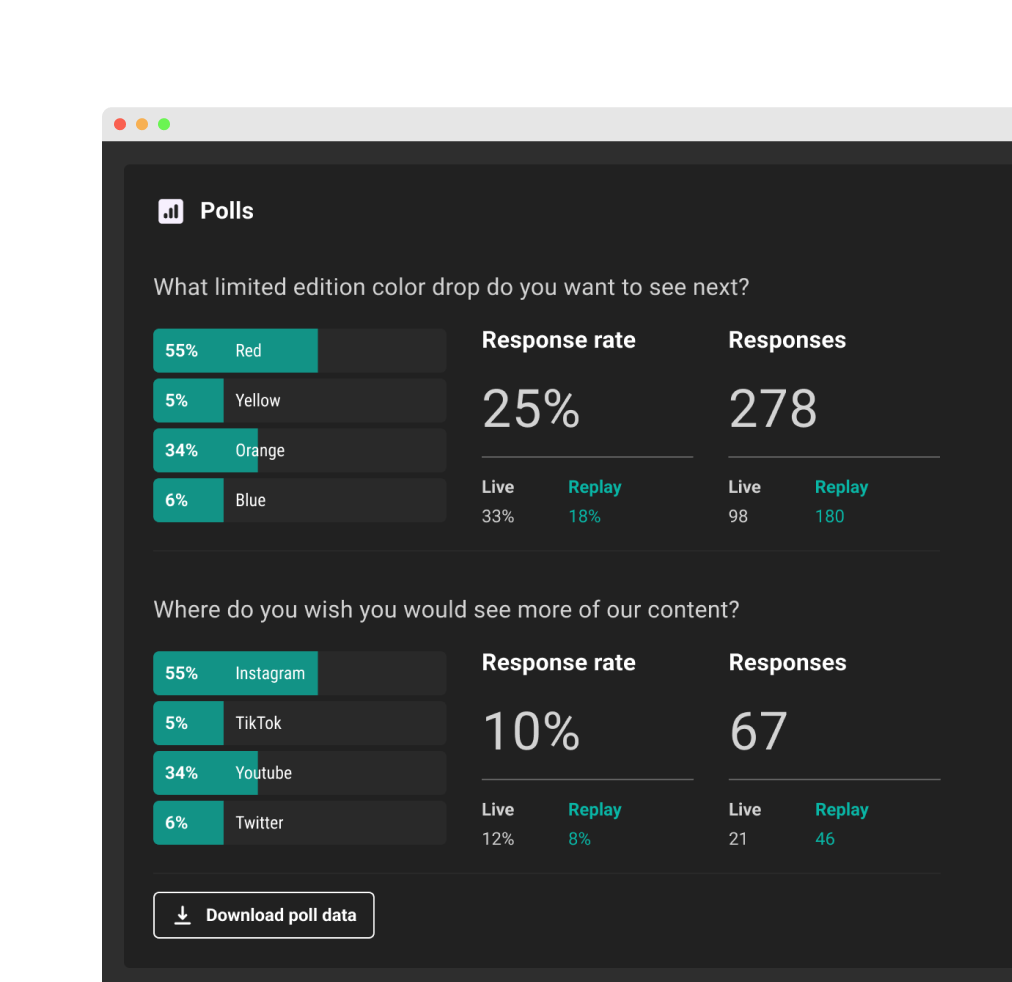 Customizable polls for
seamless market research.
Direct customer feedback is invaluable for ecommerce companies who constantly ideate their product offerings and pricing strategies.
Reactive offers the ability to collect first-party data via polls. Our polls are designed to increase viewer engagement for live streams and receive effortless customer feedback for companies

When we started using Reactive, we saw sales increase significantly.
–Taylor Purcell, M.M Lafleur, Senior Retail Manager

Reactive enabled me to sell 70% of my inventory in under 48 hours, with a conversion rate of 3.58%.
–David Weiss, Zippy Balisong, Founder

Super easy installation, user friendly and helps demonstrate our products to visitors. Highly recommend!
–Lance Marks, Co-founder, O.school