Gamified sales tools that
focus on revenue
Most marketing channels and products are better at driving traffic or social engagement than creating revenue.
Reactive combines the engagement of social media with the personalized service of a retail employee.You can actively focus on turning every viewer into your next customer.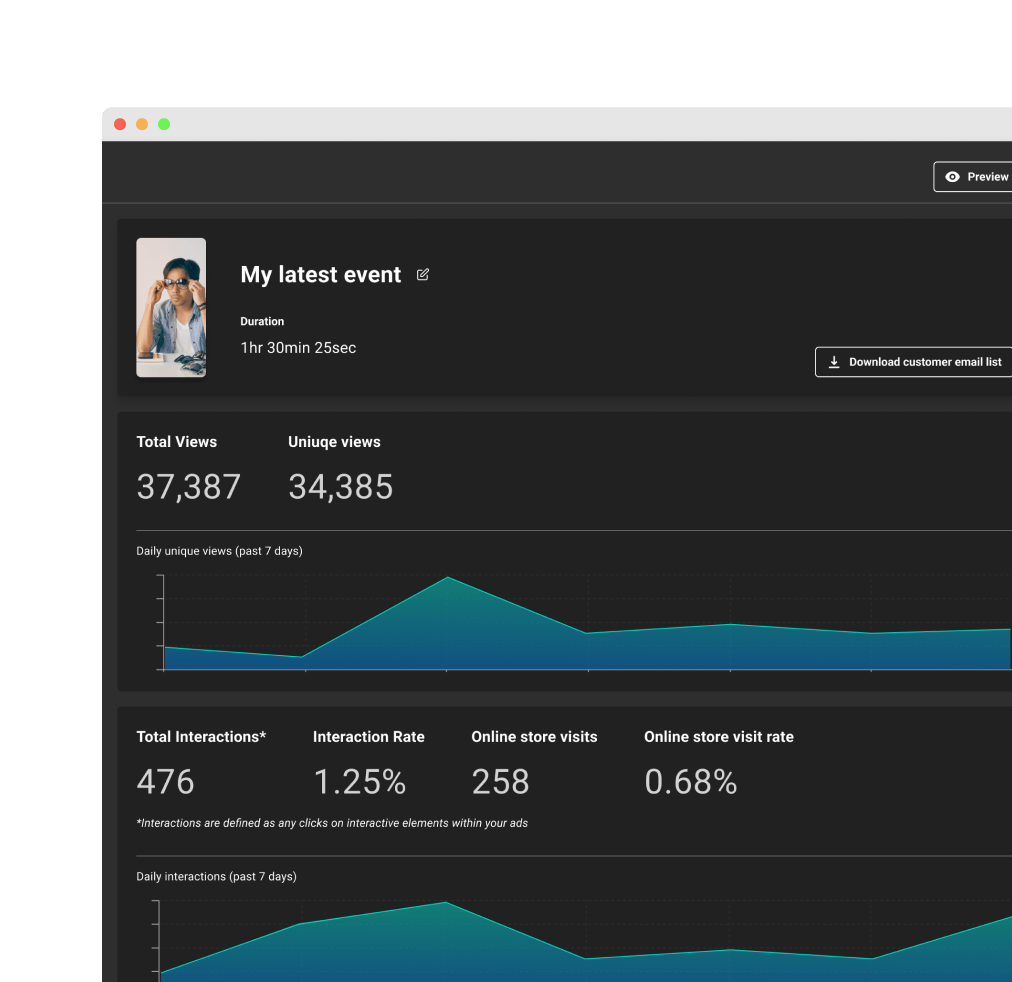 Built-in analytics
track sales and promotions
All current marketing channels are designed to limit the data communicated to their advertisers. The solution is always to spend more rather than spend smarter.
Reactive analyzes and provides all live event data so you can optimize future live selling events and the performance of your other marketing channels, enabling you to spend smarter while driving sales.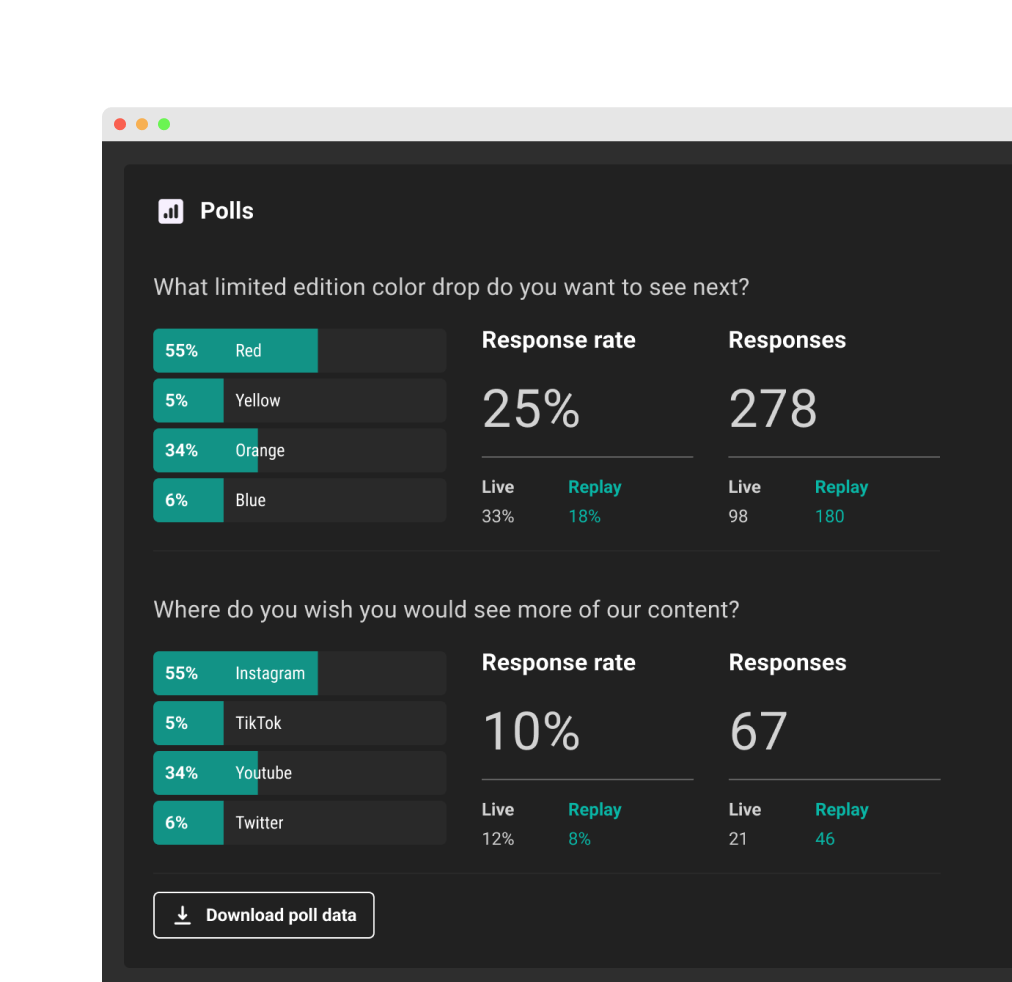 See channel results
instantly
Traditional marketing costs too much money and time to see if they work for your company's customer acquisition efforts.
With our sales tools, quickly assess your live events by viewing instant data like product engagement, promotion success, and attributable sales.
Effortlessly launch and turn your website into your number one sales channel.
In-stream purchases for
seamless checkout
Social commerce requires a consumer to leave the app if they want to make a purchase, which decreases sales conversion for a brand.
Reactive viewers not only can make a purchase within the live stream, but they don't have to abandon the stream or website to do so.
We remove barriers so you can maximize sales opportunities.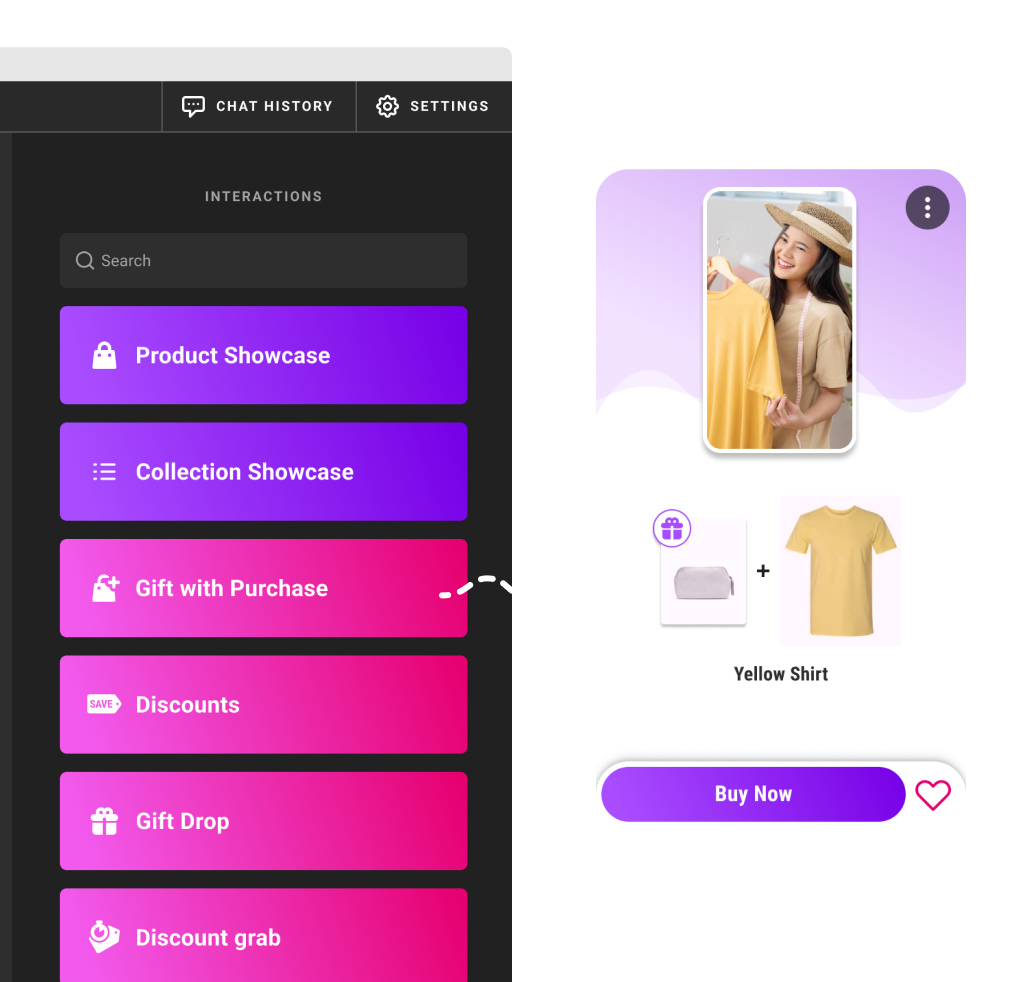 Designed to
accelerate the impulse purchase
Today's marketing tools don't clearly reveal the one metric that all marketing efforts are measured by, REVENUE!
Our tools are designed to create FOMO moments on every live stream to increase sales conversion and move customers to checkout .
Turn those top-of-funnel site visitors into realized revenue, not warm leads.

When we started using Reactive, we saw sales increase significantly.
–Taylor Purcell, M.M Lafleur, Senior Retail Manager

Reactive enabled me to sell 70% of my inventory in under 48 hours, with a conversion rate of 3.58%.
–David Weiss, Zippy Balisong, Founder

Super easy installation, user friendly and helps demonstrate our products to visitors. Highly recommend!
–Lance Marks, Co-founder, O.school