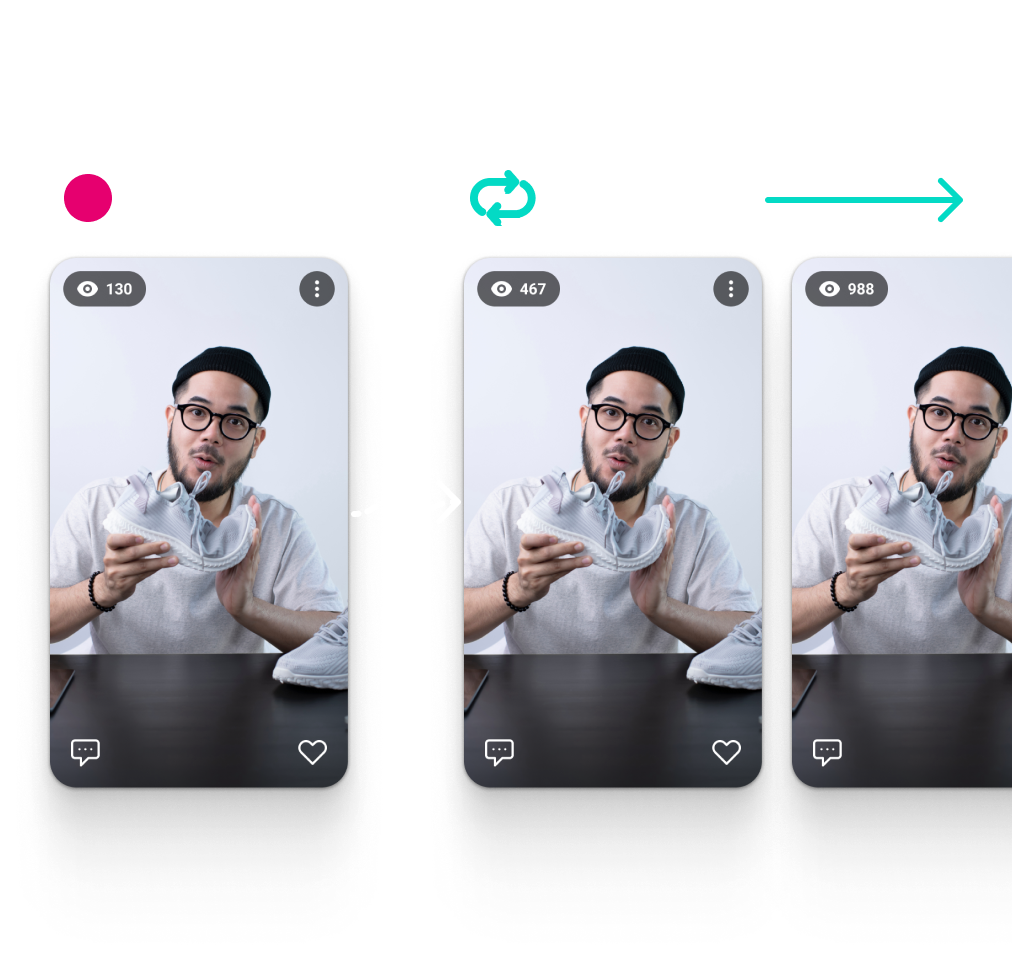 Live stream today,
boost conversion forever
Live shopping is an industry projected to reach $25 billion in the U.S. by 2023, but brands are concerned about viewership requirements.
Reactive not only powers live shopping events on your website, but will create replayable streams of all events so you can maximize your sales efforts.
Same interaction and sales functionality

as live events

You're committed to make live shopping core to your business, but replayed streams lack the social benefits of live experiences.

Replays offer the same interactive, personalized, and sales features of our core live streamed events to optimize sales conversion.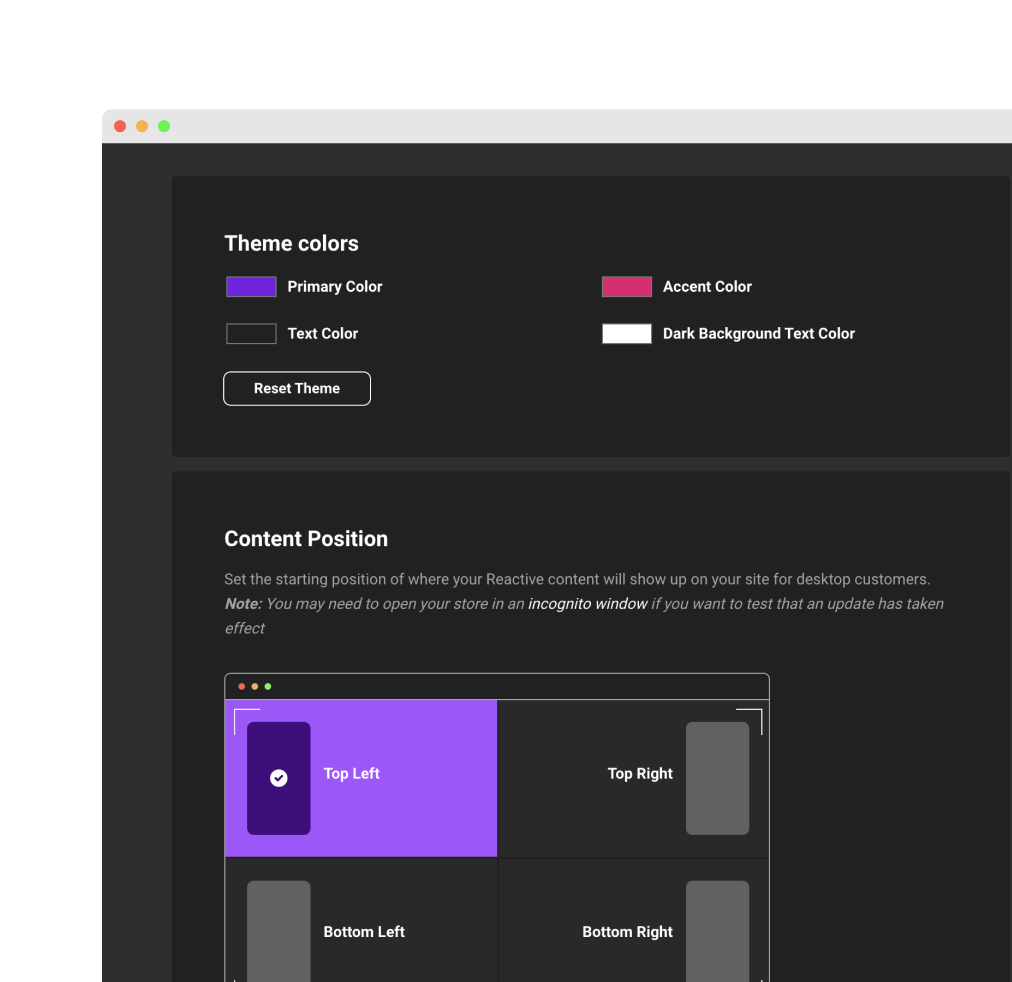 Manage and customize

how you replay streams on your site

Take full control of Replays so you decide where streamed events are played, maximizing sales efforts by deploying where purchase considerations occur, your product pages.

Directly increase conversion where your customers click "Add to Cart."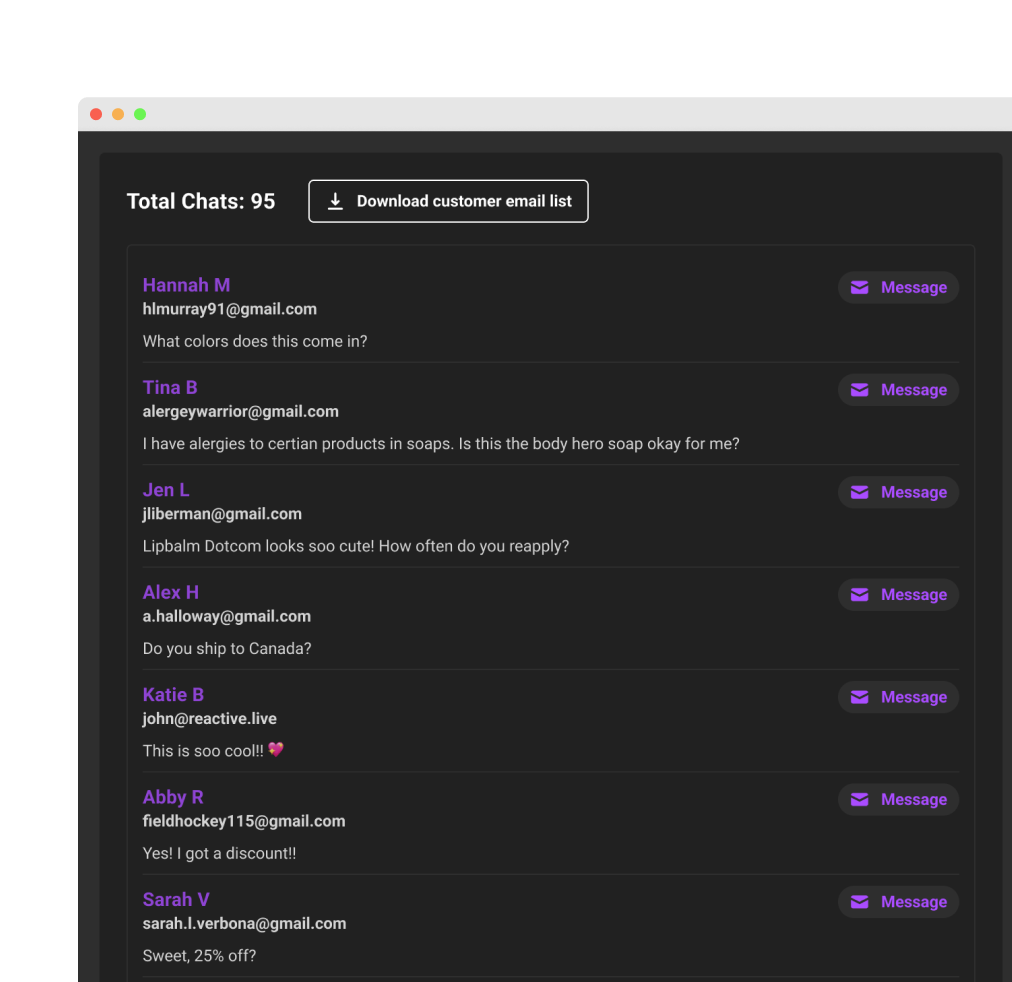 Leave no customer comments
unanswered
Customer service is critical for any ecommerce company, and Reactive is designed to make sure your customers are seen and heard on every Replay. Our chat history dashboard allows you to answer Replay viewers and their questions by email instantly.

When we started using Reactive, we saw sales increase significantly.
–Taylor Purcell, M.M Lafleur, Senior Retail Manager

Reactive enabled me to sell 70% of my inventory in under 48 hours, with a conversion rate of 3.58%.
–David Weiss, Zippy Balisong, Founder

Super easy installation, user friendly and helps demonstrate our products to visitors. Highly recommend!
–Lance Marks, Co-founder, O.school